This informational post explains the value of SEO.
Looking for the step-by-step calculation? See this post instead.
1. Why Is SEO Important?
When talking about the value of SEO, we have to agree that there are two parties that your website has to satisfy – your users on which your business is based upon, and the online crawlers like Google who make your business discoverable in the search results. This is the reason why SEO is so important since it gets your business rolling.
Google's trying hard to be fair – it wants to satisfy not only you as a business on their platform but also the end-user who is the one to come back after having their problem solved on your website.
Why is SEO important for Businesses?
There are numerous pros when arguing about the importance of Search Engine Optimization. For the first, SEO makes the User Experience much better. It is an important aspect, as Google 'protects' its users (your potential customers) from bad searching experience. SEO helps you to create brand awareness around you and your business, and in the long run, it will contribute to the bottom line of your company as well.
Not implementing SEO in your digital strategy can prove to be negative because you will have a hard time being found by search engines and users. And let me ask you this – as a business owner – how many times have you searched for your business name online?
Alternatively, how many times have you looked for your name just out of curiosity? Now, see, SEO works the same at all levels and instances. If you want your business ranked high in Google, you have to optimize your website. The problem comes from the fact that many businesses feel cheated by agencies simply because they don't have a deep understanding of the terms and numbers.
And while an agency might consider working with a business as a great case study because of the incredible results, until a positive effect on the revenue can be appropriately attributed to SEO, the company has a hard time believing the experts.
What are the benefits of SEO?
But the true benefits that come with correct SEO also spread out in marketing & business areas for your business. It is important to understand that having a website optimized for search engines also has advantages from other branches of online marketing as well:
Conversion Rate Optimization (CRO)
User Experience & User Interface (UX & UI)
Credibility/Authority
Audience & Targeting
Branding
What is the User Intent for SEO?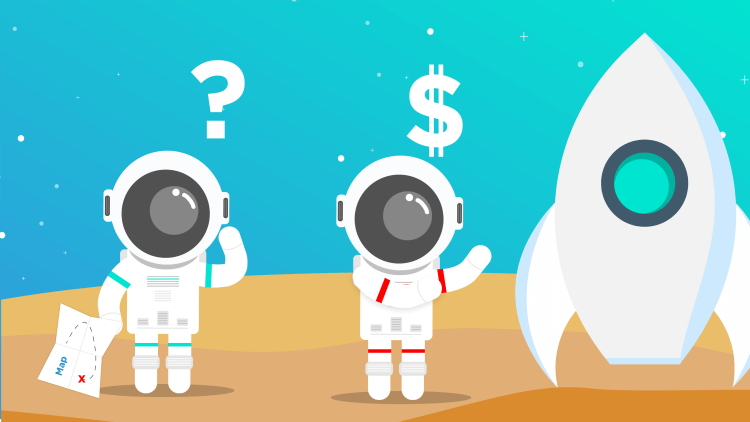 Most forms of marketing are based on breaking the users' pattern – you try to push a message by interrupting them with a pitch. In SEO, however, the user intent and user experience remain congruent – your audience is already looking for a solution to their problem, and it's you who they find.
Recommended Read: The step-by-step guide to finding good long tail keywords for your business
That can somewhat guarantee you higher conversion rate as properly done SEO is made to fit the user intent based on where they are in the customer journey. There are several types of search intent which include:
What is Commercial Search?
One kind of search where the motivation is business-related but may not necessarily end up with a transaction. However, they are motivated by a transaction and are not purely informational.
What is Transactional Search?
These searches involve completing a transaction. It is not limited to a payment action, and an example could be even signing up for a free trial.
What is Informational Search?
These searches normally exclude everything that has to do with transactions, and the goal behind them is to get information rather than buying something.
What is the Navigational Search?
The navigational searches are all the cases where the user knows where they are about to end up and are using the search engine to navigate to this place.
As you can see, those are several examples of the touchpoints where you can pull users in. And not only is it better for conversions, but you are also genuinely helping more people, some of which will remember your brand and potentially engage with you again later on which makes the ROI on SEO very high. If you'd like to get to the nitty-gritty of search intent, check out this article by Moz
2. How can SEO help my Business?
Not that we've established that SEO can be beneficial to your business, let's see some of the most common, yet rarely mentioned ways that have the highest ROI.
What can SEO do for the Brand of your Business?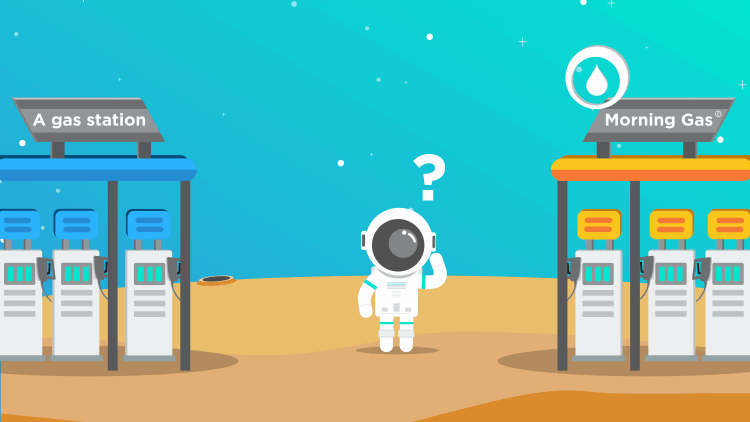 To get a complete understanding, let's start by looking at what a brand is. Your brand is the gut feeling or the idea that people associate with your business. It's a sum of all its parts, going anywhere from your logo and your website, all the way to your customer service and the process of searching for your brand. Your brand searches get about a 30% Click-Through-Rate compared to about 20% for other keywords that you rank for, and can, therefore, be seen as an opportunity for your brand.
While getting people to search for your brand might not be so easy at first, getting exposure with the right keywords and SEO can help your brand take off and ultimately lead to more direct traffic which is considered the best as users have to be familiar with your brand and associate your business with these keywords. And when people associate your business with the things they are searching for, they will come to you for them. By leveraging purchase-oriented keywords, you can help build your brand and hook people easier.
What's The ROI On SEO Compared To Other Strategies?
SEO is very cost-effective. That's because it can simply be integrated as a part of your inbound marketing campaigns with little to no extra efforts. Additionally, SEO can be used at any touch-point in your customer's journey.
While channels like Social Media are nowadays more effective in nurturing your audience and engaging with them rather than for discovery, SEO can be used as a tool for many more situations. Because of this factor, when comparing the costs of SEO to other online marketing channels like paid advertisements, paid lead generation, social media or email marketing, we can estimate the ROI. Additionally, small businesses and bloggers on a budget can benefit greatly from SEO because there's little to no upfront investment needed.
How much does SEO cost?
Well, it could be very cheap, and it could be quite expensive as well. The whole thing depends on how much you as a business owner want to invest in Search Engine Optimization. Kind of a frustrating answer, right?
It is really difficult to estimate the total cost of SEO, as it does depend on multiple factors. One of these factors is for example what kind of SEO you are using. Is it Performance-Based or maybe Project-Based SEO? In case you have outsourced your SEO to a retainer agency, the price may also vary, whether it is a shorter or a longer collaboration. Then, let's say that someone, who is paid hourly is sitting with your SEO. The price could also be very different compared to the other three methods.
Eventually, if you want to set up a budget for your SEO, the price for Project-Based SEO would be around $1000 to $5000. A monthly SEO retainer could charge between $500 to $2000. The hourly wage of an SEO expert would be between $50 and $100. The best option is the Performance-Based SEO, as if you do not rank, you do not pay either.
There are a huge number of SEO Tools on the market, some of them are free, but most of them cost money. Morningscore is one of them, and our motto at Morningscore is to #MakeSenseOfSEO. We have guided all over the platform, which will explain to you how to do SEO as well as how to execute the different tasks to rank better. Using our very own All-In-One SEO tool will help you to manage your business's SEO activities and it also will save you a load of money, as you never have to outsource your SEO processes to a pricy agency.
Recommended Read: What is a "Morningscore"?
How to calculate the cost-efficiency of SEO? 
Multiple formulas help you to calculate the cost efficiency of your SEO. One of these formulas is the Conversion Rate factor, which means that if you have a current conversion rate of 1%, then your Cost Per Lead = Cost Per Click * 100. This is one of the reasons why you should concentrate on how to increase your conversion rate as high as possible.
Morningscore is also a key figure in terms of the cost efficiency of your SEO. Morningscore = Monthly Clicks from Google to your website * Price you would pay for the click on Google Ads. This number can estimate how much money you can save from organic traffic compared to paid traffic.
You can read some more about the Morningscore as well as about other SEO cost efficiency related key figures in this article.
How can SEO help you to capitalize on the weak Competition?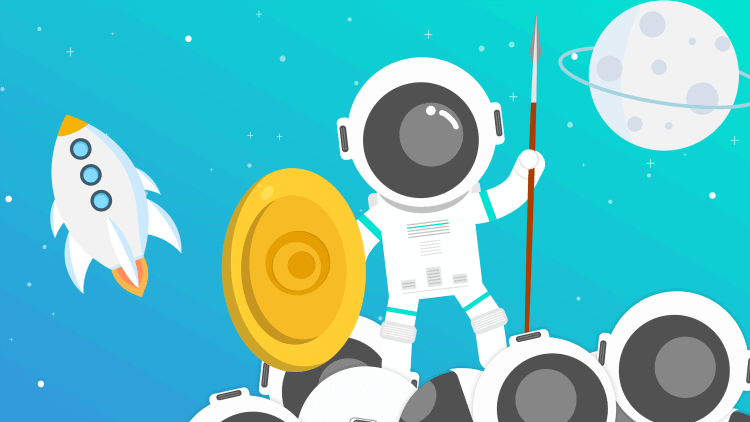 It is easy for a company with a small marketing budget to make mistakes or overlook opportunities. And implementing SEO in your marketing strategy can help you capitalize on your weak competitors. That is exactly where the beauty of SEO lies – it allows small and medium businesses to get exposure at a lower price point. (as a percentage of marketing budget)
But having such a low entry barrier can sometimes lead to competition.
Additionally, SEO can be used for customer acquisition without you having to run ads beforehand. That is because a huge amount of the searches are completed after the users have seen an ad. That means that you can quickly get a cut of the traffic if you're able to position yourself for keywords that others have to otherwise advertise on.
And, of course, unlike certain types of dishonest practices, implementing this tactic doesn't involve targeting other businesses' brands. Instead, you can easily add purchase-ready keywords that your target market is already searching for. When combined with other types of marketing that support your funnel, this strategy could turn out to be very successful.
And since you now know how SEO can help you, check out our blog for some more knowledge (this article is my favorite).
Alternatively, you can go ahead and sign up for our free trial and try Morningscore right away.