Backlinks in SEO are the incoming links from another website to yours. When a website links to another site, it simply states that the content on that web page is useful and credible. Therefore, backlinks act as a "vote of confidence" from one site to another, recognizing the value of a specific web page.
There are many types of backlinks worth considering when doing SEO. The more backlinks a web page has, the higher search engines rank it on the results page. As a general rule, backlinks that come from trusted, authoritative websites have the power to pass that authority to your website as well.
This means that your website will be worth more in search engines' eyes, and it gets ranked higher on the organic search results.
Let me explain all of them, which is also where I'll show you how they work and which ones are the most valuable for you. You can (and should) focus on these links in the beginning in that order. Consider this your mini link building plan. There are many different tactics you can try, but on the strategic level, you should get links in this order:
14 types of backlinks to know in SEO:
PBN Backlinks
Private blog network backlinks (also known as PBN backlinks) are hyperlinks from a network of websites that the same individual or company usually owns. PBNs are usually created to link to the main website that drives sales for the company. Often because the costs of running multiple websites can be high, PBN owners also sell links to other website owners for extra profit.
For example, imagine a PBN owner who sells outdoor gear. In such cases, they can have many smaller websites, each covering an individual sub-niche such as fishing, hunting, camping, etc. This allows the owner of the network to create many relevant backlinks. Although often PBN backlinks do not reach high levels of authority, they can still carry some value for the target website. This is especially true because PBNs are often used to link from keyword-rich anchor texts.
Just because a company gets many branded anchors doesn't necessarily mean they are improving its Google rankings for its target keywords. Because of that, PBNs are used to directly improve the rankings of a sales page. Also known as money pages, these pages rank for a specific set of keywords users search for when buying a product.
Private blog network backlinks are strictly against Google's Webmaster Guidelines as they aim to circumvent the algorithm to rank higher.
Editorial (Digital PR) backlinks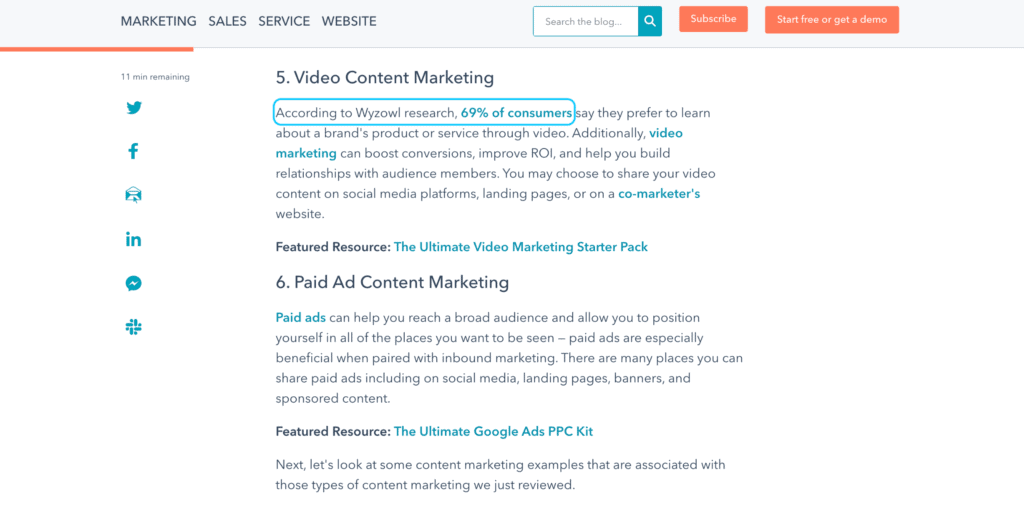 Editorial backlinks are some of the best backlinks out there as they are the product of great content marketing. An editorial backlink is a very organic link that you haven't paid or requested for but rather acquired through your great content. Content creators create editorial backlinks naturally and voluntarily within the content of their authoritative website.
Editorial backlinks are most often earned from publishing statistics or opinions on important subjects for your target audience. This technique can be popular among content creators who are looking to improve the quality of their articles. By publishing something unique, you incentivize content creators to link to you. In practical terms, this most often happens when content creators try to support their opinion.
Guest blogging backlinks
Guest posting (also known as guest blogging) is the process of creating content that's supposed to be published on other websites. Guest blogging is a popular method for earning backlinks from authoritative websites in your niche towards your website.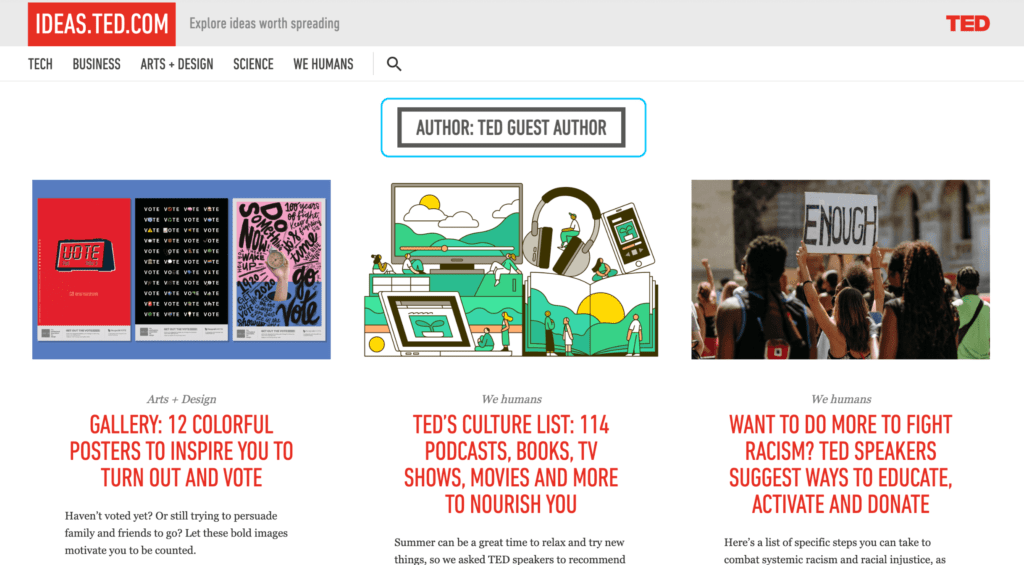 The backlinks can be placed in various locations throughout the guest post itself. For example, some media outlets allow you to link from a keyword-rich anchor that is relevant to the article. However, others are more strict and only allow you to link out from the author biography section using generic or brand anchor texts.
Besides improving the authority of one's website, guest posts can also bring more website traffic if they are very contextual and target a relevant target audience.
Guest posts are somewhat frowned upon by Google because they are often done particularly for backlinks. This becomes especially true when content creators use shady practices to quickly produce the content for a guest post – such as "spinning" the content.
Content spinning is the practice of using a tool to reorder and replace words with synonyms from the original piece. It aims to produce a unique enough version of the content that's undetectable by plagiarism algorithms.
Backlinks from business profiles or directories
First and foremost, the easiest way to tell Google your website is alive is by featuring your website in some business directories. If you're a local business, try to find as many relevant business catalogs on both local and national levels.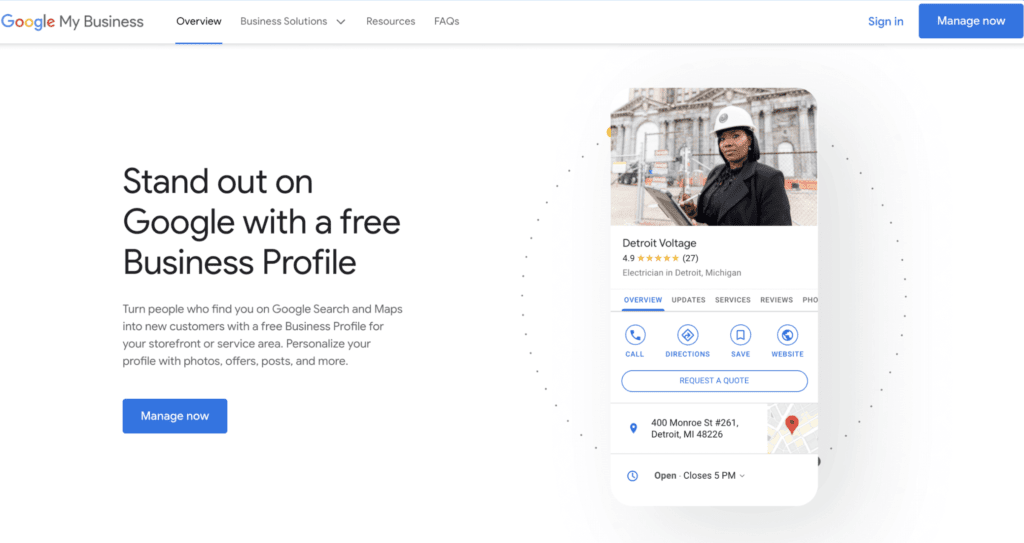 The same applies to companies that don't operate in one particular area – who can use global registries. If you're a designer, those could be design/portfolio websites. You get the idea.
Also, remember to register each of your relevant branches in their relevant catalog. If you operate in both the US & Canada, the two branches (or departments) need unique registrations in both US & Canadian directories, respectively.
Backlinks from webinars
Getting backlinks from webinars is a common SEO practice when you have good resources other sites want to refer to. Webinars are online, live presentations in which participants can ask questions and receive information about a certain product/service. The host company can share files, videos, webpages, and other relevant multimedia content for its audience through a webinar.
When you create helpful webinars, other brands will link to them due to their high-valuable content. Webinar backlinks lead people to an online, real-time presentation. Other sites integrate your webinars (or recordings of them) on their pages, providing a link to your website and mentioning your brand.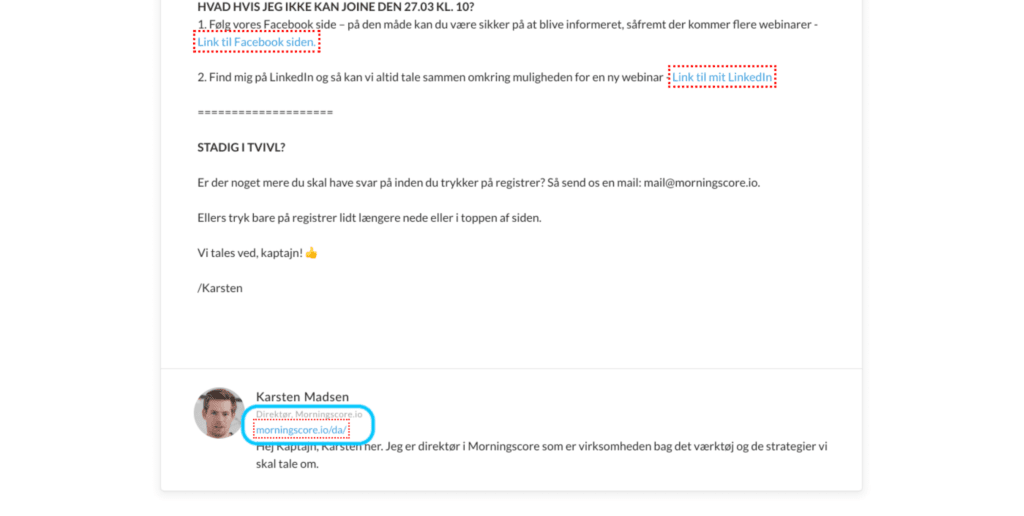 Backlinks from webinars are an effective way to attract new visitors to your website. One of the easiest ways to get webinar backlinks is to use guest blog posting to promote your brand on other websites. Create webinars that your audience finds interesting. They will promote the content of your webinar once the recordings are live by linking back to your website.
Don't forget to record your webinar and post the recording on your website so other companies and people can link back to it as a resource.
Free-tool backlinks
Free-tool backlinks are the type of links you earn by offering a useful, free tool on your website. When other sites and people consider your free tool important, they will link back to it when referring to it in their content. A free tool can be as simple as an online calculator, but you will get more website traffic and backlinks as long as people find it useful.
If you create a free, helpful tool on your website, other brands will tend to link to it. Or let's say you already have a tool on your site. How about making a simpler, free version of it? Once people find out about it, they can be convinced to try the paid, original version that includes all the features. Either way, you not only gain backlinks from your free tool but also new potential customers.
Offering a free tool on your website brings you both backlinks and increased brand awareness. For example, a free SEO tool is Ahrefs' Backlink Checker, which helps you find your website's backlinks.

Once you have a free tool on your website, remember to promote it on your social media channels and other platforms relevant to your business. Promoting your free tool will encourage other websites to link back to the site where you host the tool.
Sponsorship backlinks
You earn sponsorship backlinks when you sponsor an event or a cause. Your brand gets mentioned as a sponsor, and the event organizer links back to your website. Sponsorship backlinks help your SEO, but it also contributes to your PR activities. Your brand is likely to be mentioned in the news or in the local community.
Let's see how you can make sponsorship backlinks work. Say you found a relevant event for your business and want to associate with it and sponsor it. Once you contact the organizer and discuss the sponsorship details, your brand will start to be mentioned in the media. Besides, the organizer of that event will link to your website when citing their sponsors. Then, people will visit your site, and Google will perceive your domain as even more trustworthy due to other brands linking back to you.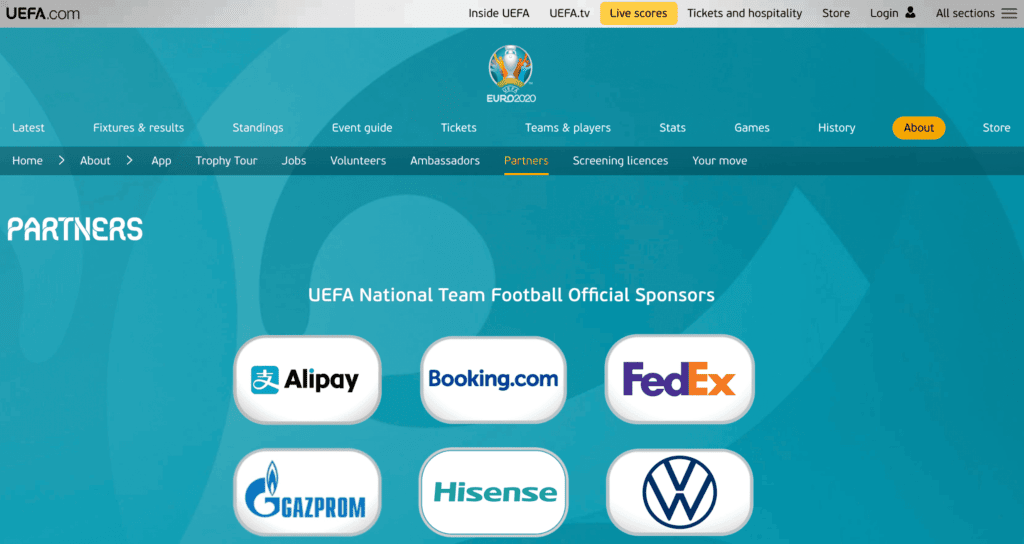 Supporting good causes and relevant events is suitable both for your brand and for your SEO. Sponsorship backlinks are efficient SEO backlinks because other brands will link back to your website as a sponsor.
Besides, your brand's exposure will increase the amount of traffic to your website, potentially generating new leads.
Ego bait backlinks
Ego bait backlinks are links toward engaging content that quickly catches your attention. Ego bait content takes different forms, from interviews and awards to listicles (Best of, Top 10, etc.) and round-up posts. It benefits both business owners and readers.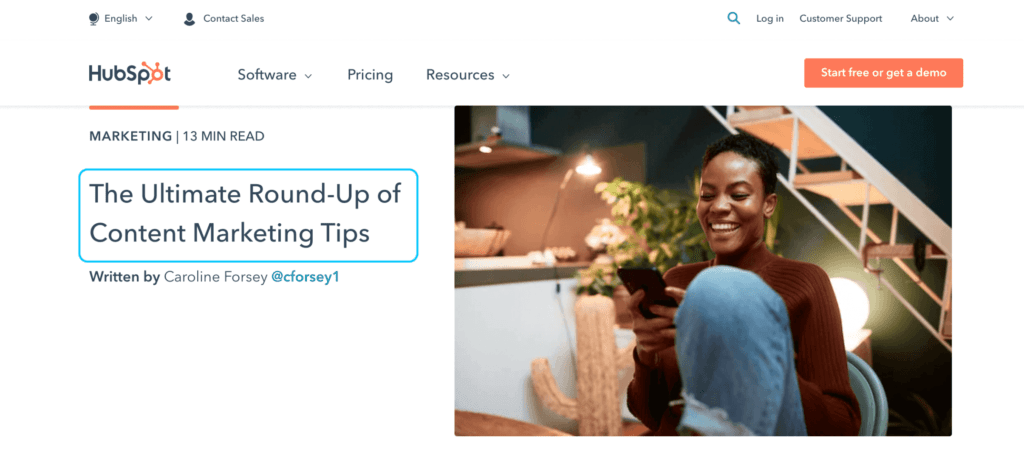 Considered to be the most convenient way to attract quality backlinks, ego bait content is specially created to attract a specific group of people or individuals. It prompts you to collaborate with leaders in your industry and with influencers to reach out to them for an interview. Once you write content about a particular person relevant to your industry, that interview becomes the essence of your ego-bait backlinks strategy. When the person interviewed shares your content on their social media accounts, your brand earns more coverage. The more shares you have, the more links you gain.
In addition to interviews, listicles are another type of ego-bait content that helps you gain links to your website. For example, content about "Best SEO tools on the market" or "Top 5 SEO specialists to follow" appeals to your audience and the people mentioned in the article. Those 5 SEO specialists are likely to share your content, which in return gets you more links to your website.
Resources backlinks
Informative articles, guides, or lists such as "10 free tools to use" represent essential resources for your readers and for other websites as well. Resources backlinks are the SEO technique of creating helpful content that other sites find relevant to link to.
When your website contains useful content, other websites will link to those resources as a point of reference when explaining a similar concept. You're basically earrings backlinks due to the usefulness of what you wrote. For example, one of Morningscore's most popular pages is the SEO glossary, containing 450+ SEO terms and phrases. This ultimate guide is handy for SEO beginners, and it earned many backlinks from other websites.

Resources backlinks are some of the most used types of backlinks in SEO due to their usefulness. This type of backlink is widely used because it provides actual value to the reader and enhances the content it appears in. Guides, lists, and glossaries are some of the most appreciated types of written content. People prefer them for their structure and complexity because they respond in depth to specific questions. Guides are easy to read, helping people step-by-step through a complex process. At the same time, lists offer them a variety of tools or information in a single article.
Badge backlinks
Badge backlinks are the result of implementing a badge program on your site. Suppose you create award badges for certain brands you collaborate with. In that case, these brands will proudly post their badge on their website, linking back to you.
We can better understand how badge backlinks by looking at an example. Umbraco, the friendly CMS, has created a partnership program for its customers. Divided into three types, the agencies receive badges that confirm they are Umbraco certified. One of the statuses Umbraco awards certain agencies with is the Gold Partner. In return, the agencies mention on their website that they are Umbraco certified by using the badge (The Gold Partner Logo), and the logo links back to Umbraco's website.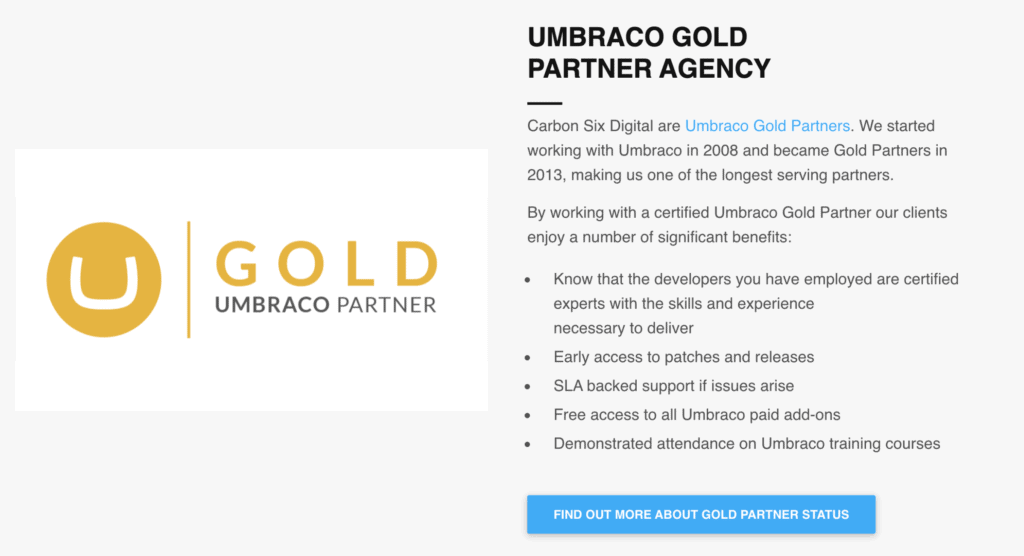 Badge backlinks improve your SEO and contribute to your relationship with your partners or customers. A badge system that awards customers/partners acts as a social stamp and efficiently earns backlinks from trustworthy websites.
One easy way to create badge backlinks is to make a list of the companies you work with most often and create a badge for them to publish on their website. The badge will be both an award and will act as a way for these companies to link back to your website, enhancing your SEO.
Comment and forum backlinks
When you comment on high-quality blog posts or in forums relevant to your business, you can also add a link to your website. This way, if your comment is helpful and adds value, it's likely that people will check out your site as well. Comment and forum backlinks are a natural way of adding your website link to a comment related to a piece of content you find interesting.
Focus on commenting on blog posts or forums relevant to your industry will help you attract new leads to your site. Write genuine comments that add value to the piece of content you've just read.
When you contribute with your own knowledge and experience to a discussion forum, people are likely interested in who you are and where you work. And this is one of the easiest ways to bring qualified leads to your website.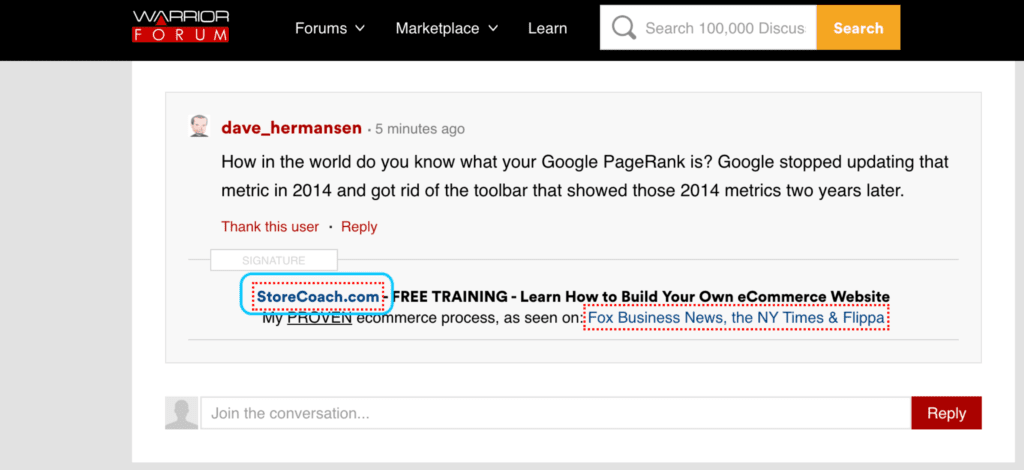 Be careful with this type of backlinks and avoid spamming the blog posts and forums with comments in which you add the link to your website. Don't overdo it and select a handful of relevant, high-quality blog posts where you can add value through your comment. If you spam the conversation, this will negatively affect your website's reputation in the search engines' algorithmic eyes.
Profile backlinks
Profile backlinks imply creating a public account on specific platforms and adding a link to your website in the profile section. It is considered an SEO off-page technique that helps you build backlinks to your site.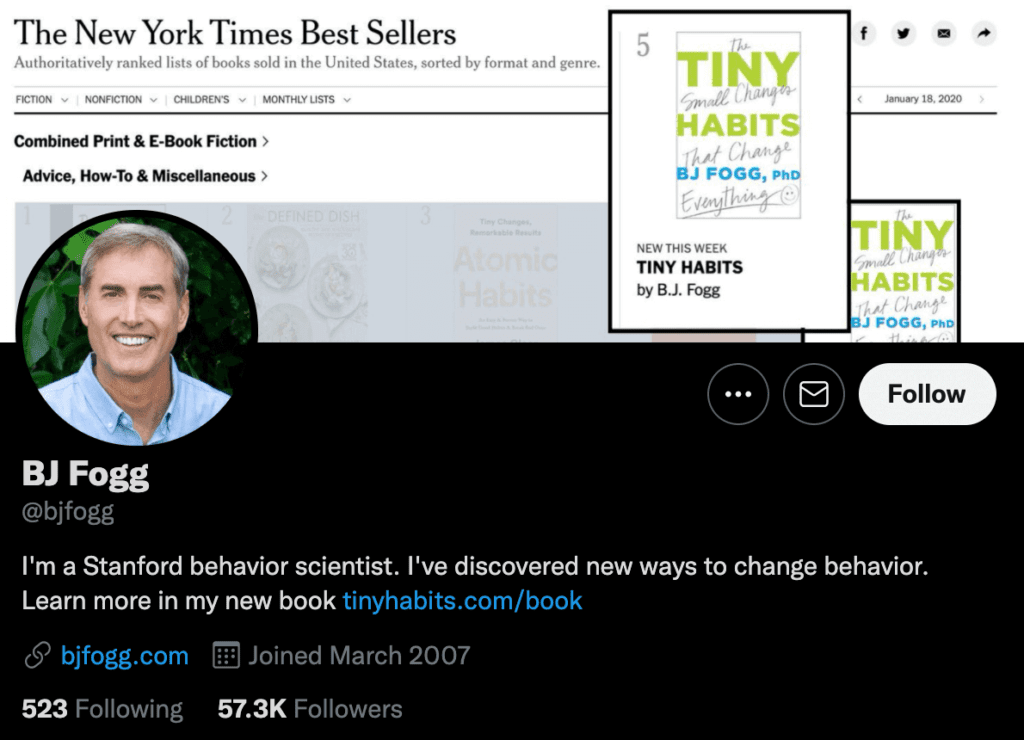 Once you have an account on platforms like Facebook, LinkedIn, Twitter, or YouTube, you simply add the link to your website on your profile page. This means that your website will be visible to anyone you interact with, increasing your brand visibility.
Profile backlinks allow you to make your website visible and potentially attract new customers with little to no effort. Once your profile links back to your website, you can begin navigating, posting, and commenting on those platforms. The more useful content you publish, the more people will be interested in visiting your profile and finding your website.
Reciprocal backlinks
Reciprocal backlinks happen when two or more content creators agree to exchange links. This means they receive links from each other, each winning the benefit of having a link on another's website. This technique contributes to your SEO, and it can enrich your relationship with fellow content creators.
Usually, the terms of a reciprocal backlinks agreement are that you add another website's link to a piece of your site's content, and the other content creator does the same. It's important to have in mind the context so that when your site is mentioned, it represents a trustworthy resource that contributes to that specific piece of content. That way, readers will find your website relevant and click on it.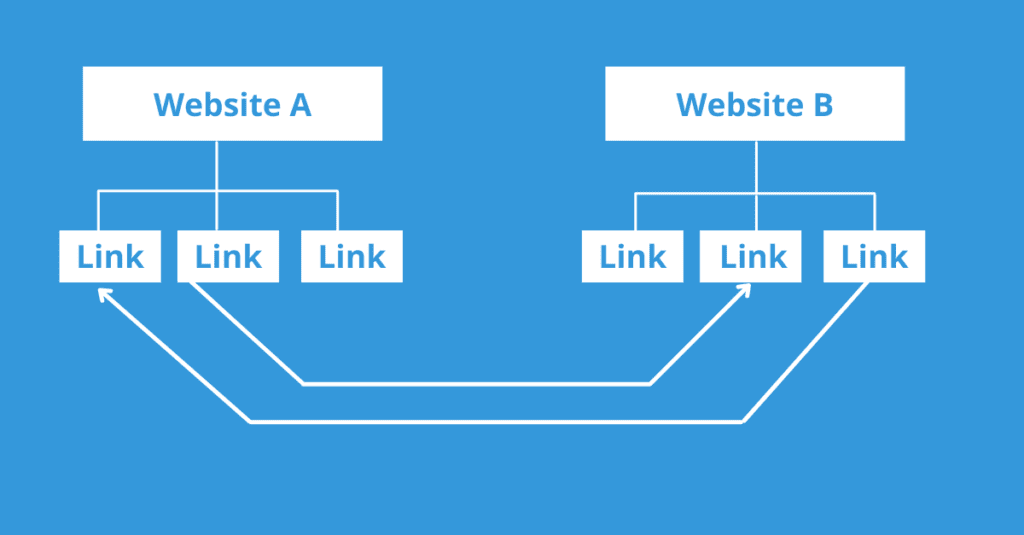 Submitting links to another website and getting backlinks in return is a common SEO practice in building backlinks. Reciprocal backlinks contribute to your website's SERP ranking, but they are not as effective as they used to be. This is because modern search engine algorithms devalue reciprocal links.
One way to ensure that you get value from reciprocal backlinks is to enter into an agreement with another content creator whose website is highly relevant to your industry. This ensures that your website will get more exposure from the niche market you operate in, generating qualified leads for your business.
A significant advantage of using reciprocal backlinks is that it offers you the opportunity to network with other content creators. When entering into agreements with other websites, you are likely to discover and build relationships with the people behind the content. This can lead to future collaborations and partnerships. Besides, using this SEO technique of reciprocal backlinks is a budget-friendly way for your website to be visible to new potential customers.
Backlinks from business partners
The idea here is that you ask your partners to place a contextual link on their website. Now, this doesn't have to be a blatant, spammy, self-servicing deed. Instead, it can be built in a better way. For example, next time they're sharing news on their site, you could contribute with some input that provides value and "earn" your link in an honest way.
The reason getting links from your business partners works so well is that you're simply leveraging what you've already built. The trust you've built with these people allows you to easily get your website mentioned.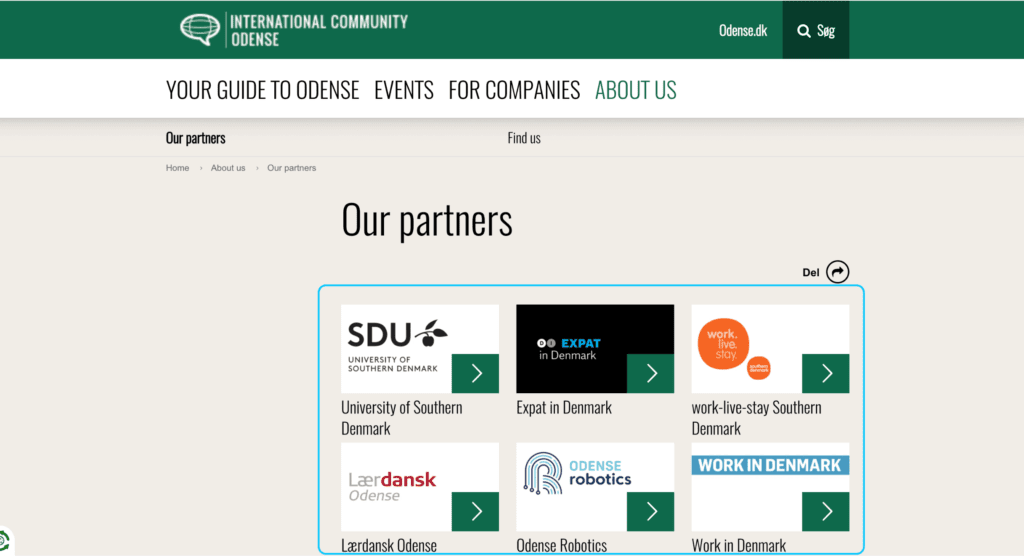 How to integrate backlinks into your SEO process?
In conclusion, it's worth mentioning that backlinks are an essential part of your off-site SEO strategy. Earning backlinks from trustworthy websites has the potential to increase your website's organic ranking on SERP.
A good departure point in your link-building process is to create social media profiles from which you can link back to your website. Also, make sure your most valuable content, such as webinars, is visible on your website so that other sites can link to them.
Keep in mind that the more relevant and unique your website's content is, the higher your chances are of earning backlinks. Focus on delivering content that adds value to your industry. Other websites will likely find it helpful and refer to it.
At last: To keep track of your link-building progress you need a backlink checker tool to track and analyze your efforts. Luckily, you are at the right place to find such tool.
Over and out, captain.