🚀 Roadmap – The Journey To Infinity And Beyond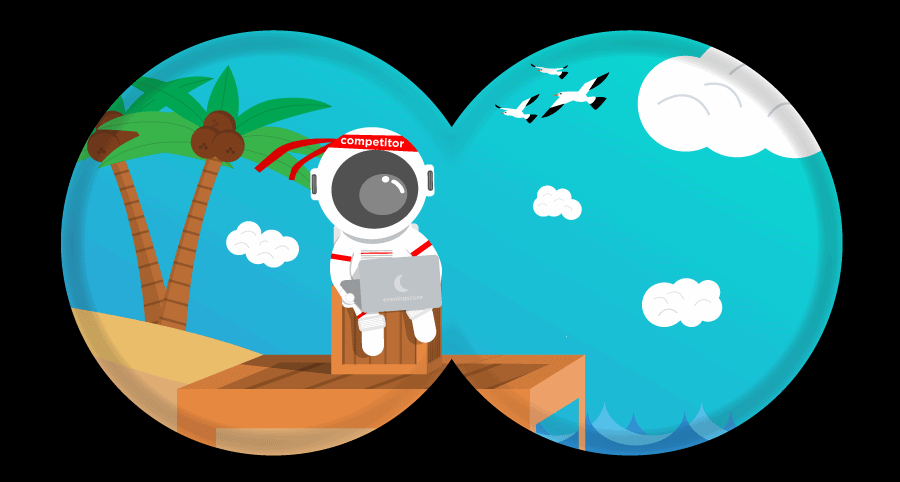 v1.8 Competitor Cockpit
Release-date: November 2018
The spaceship already collected tons of data about our competitors, but we don't show it in one easy overview. That will change now. The engineers are scrambling all the data together for an easy overview. The captain is excited.
What becomes available:
See how all your competitors perform on your keywords
See how you perform on your competitors keywords
See all the links your competitors have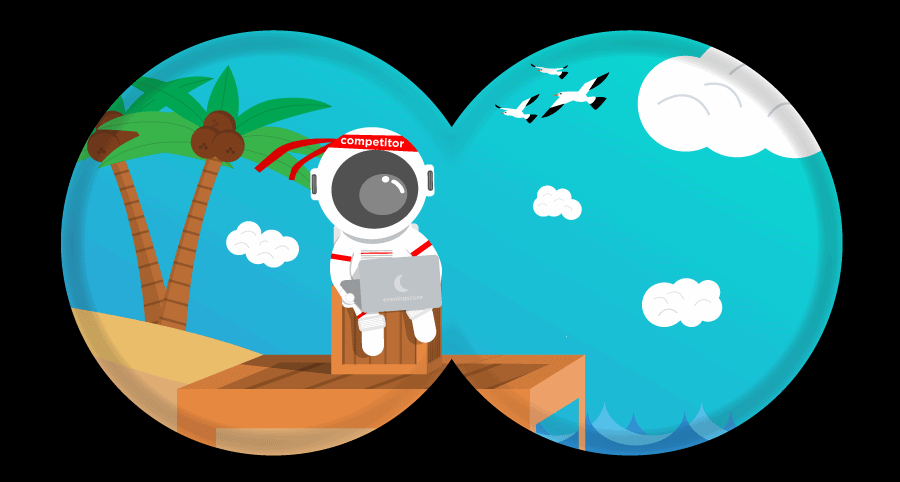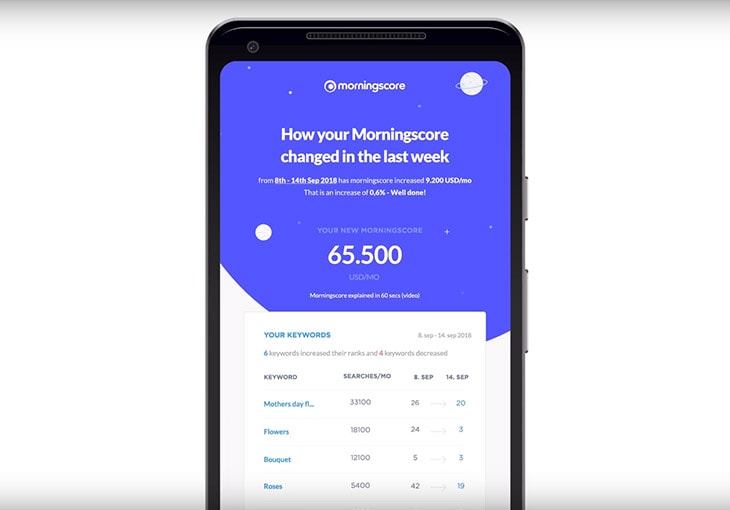 v1.9 Interstellar Report
Release-date: November 2018
Our team has found a tesseract created by a higher-dimensional civilization. The researchers have deciphered the mystical object and are able to inspect all activities that have happened.
What becomes available:
Weekly or monthly E-mail reports comparing your progress
Customize who receives these reports
Bonus: Spreadsheet (Excel) export of data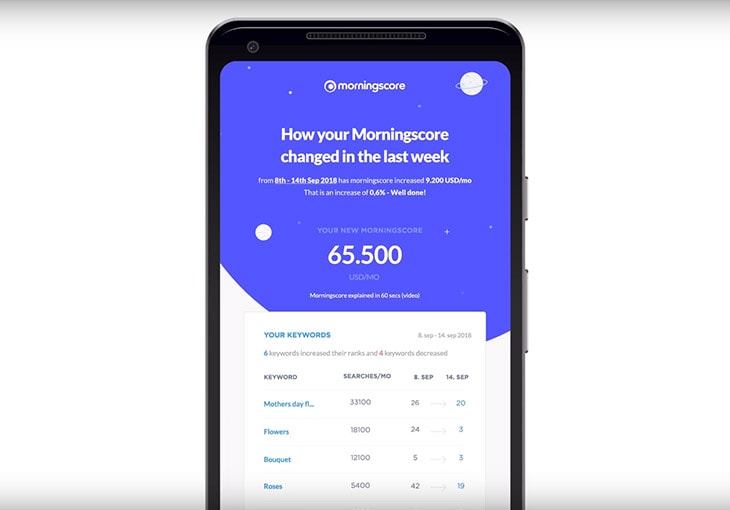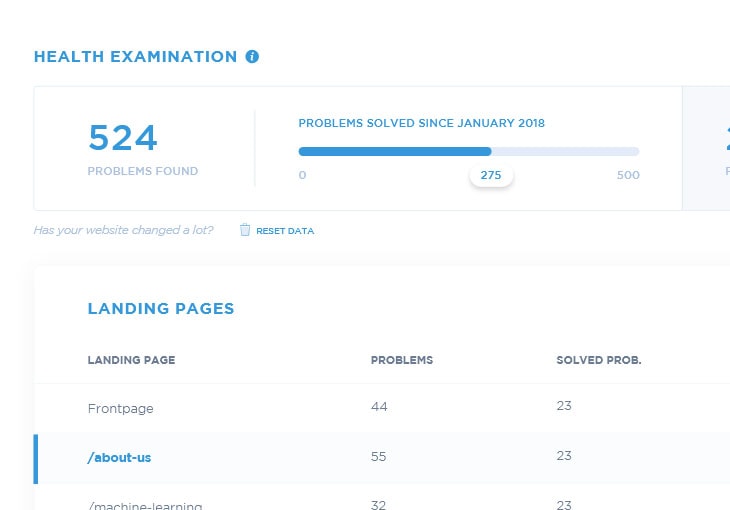 v2.0 Space Doctor
Release-date: January 2019
Great news! Our scientists were able to combat the leading cause of the well-known SEO-Penalty virus. The analysis shows the virus has likely originated from either penguins, pandas, pigeons, or hummingbirds.
What becomes available:
Website performance comparison to Google's guidelines
Complete Health Check (onsite SEO audit) for your website
Prioritized to-do lists.
Page-specific suggestions for higher Morningscore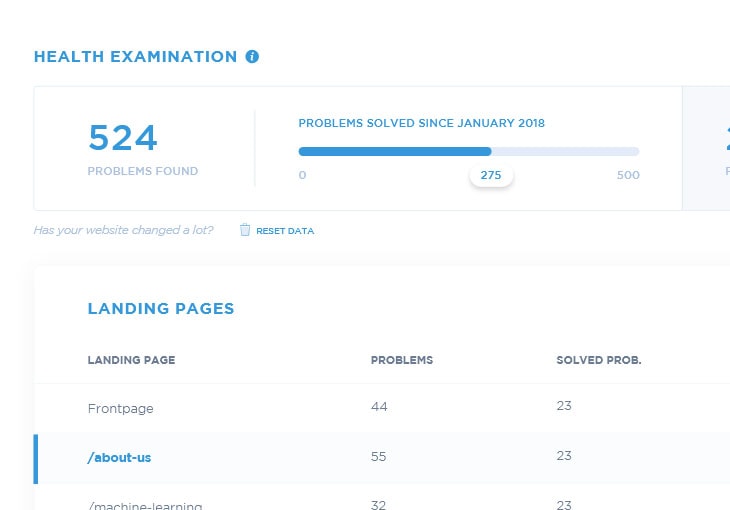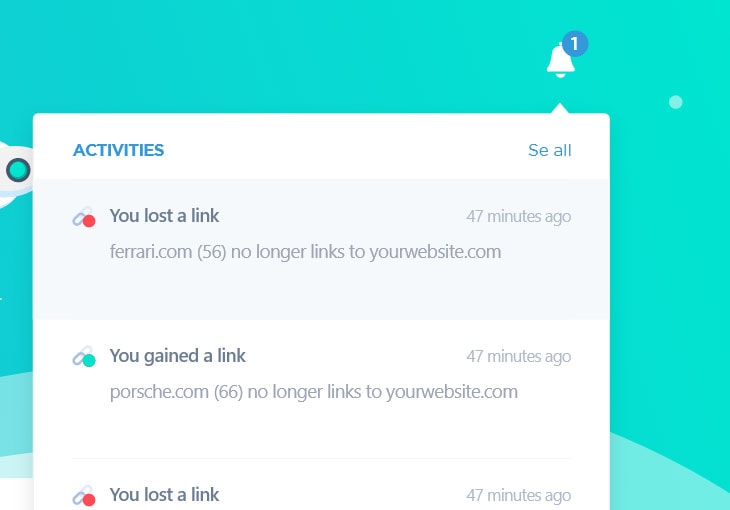 v2.1 The Jump To Hyperspace
Release-date: Q1 2019
After several months of development, our Dyson sphere is finally completed. The high amounts of energy we now generate allow our most powerful scanners to run a detailed inspection of our spaceship.
What becomes available:
Complete SEO activity overview
Important changes are highlighted
Example: You lost a strong link to your website
Example #2: Your Morningscore increased with 10% because of…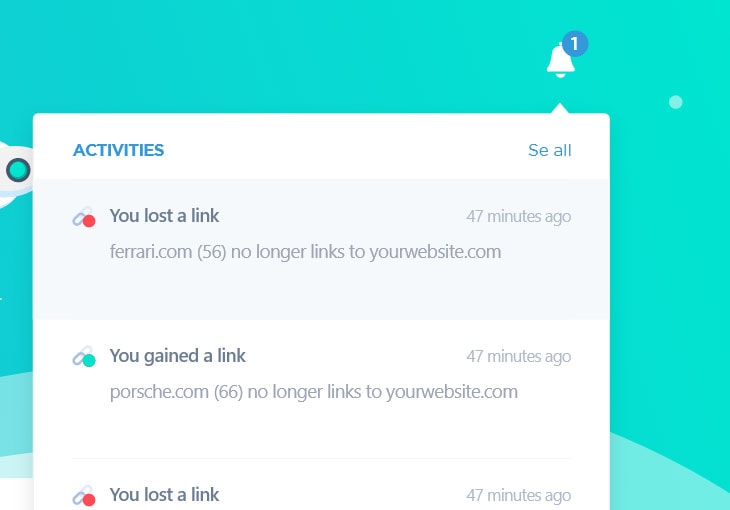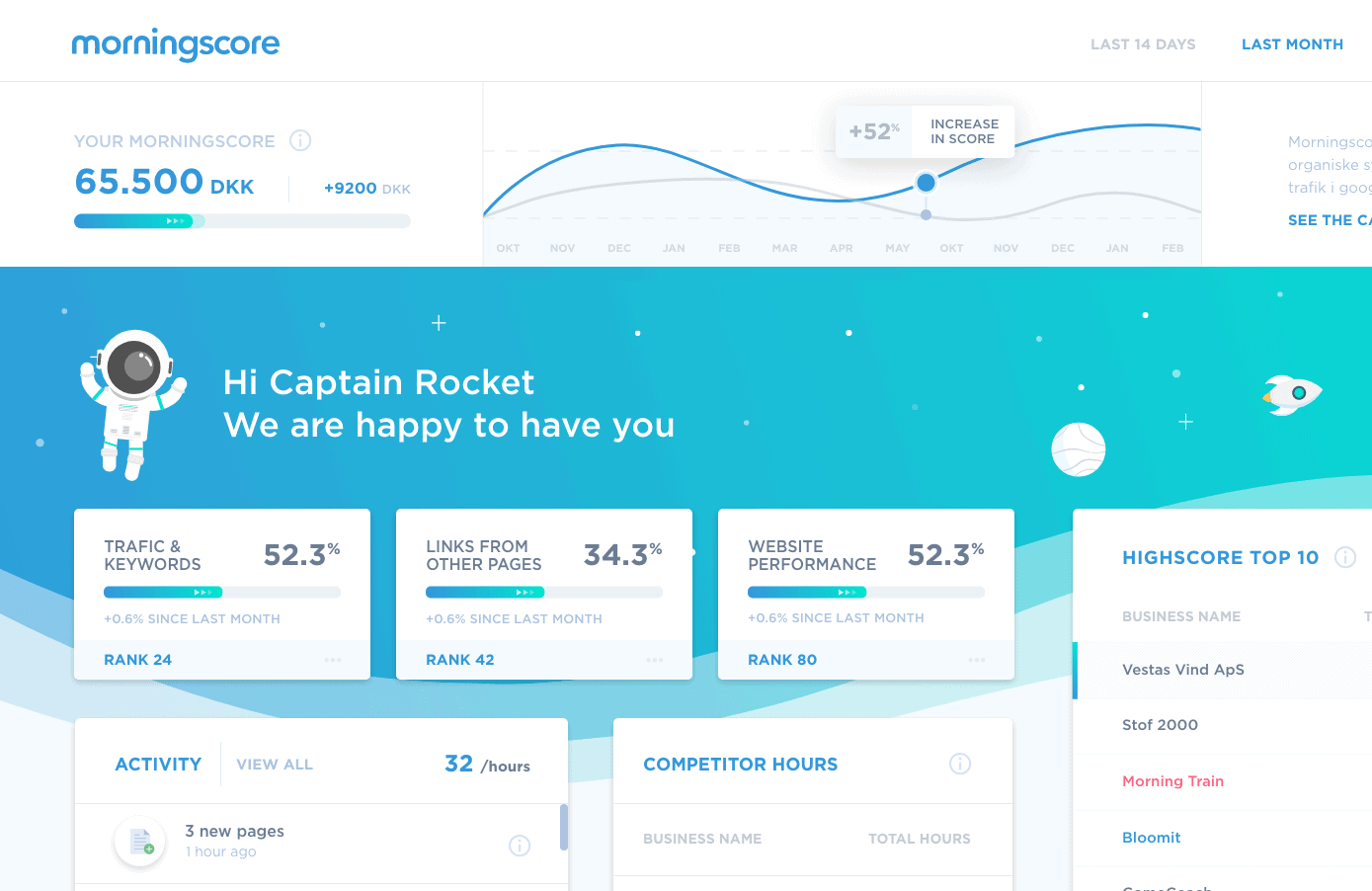 v2.2 Mission Control
Release-date: Q1 2019
The captain has a new morning routine. He checks all the reports for key metrics to make sure we are not steering towards asteroids or other spaceships. That's when our space intern asked "shouldn't we make a custom dashboard with the critical things you check every morning?".
What becomes available:
A new section in the tool: Dashboard to check your overall progress
Compares data with a previous period (e.g. last month)
Highlights Morningscore, keywords, links, onsite, activities and mission in 1 view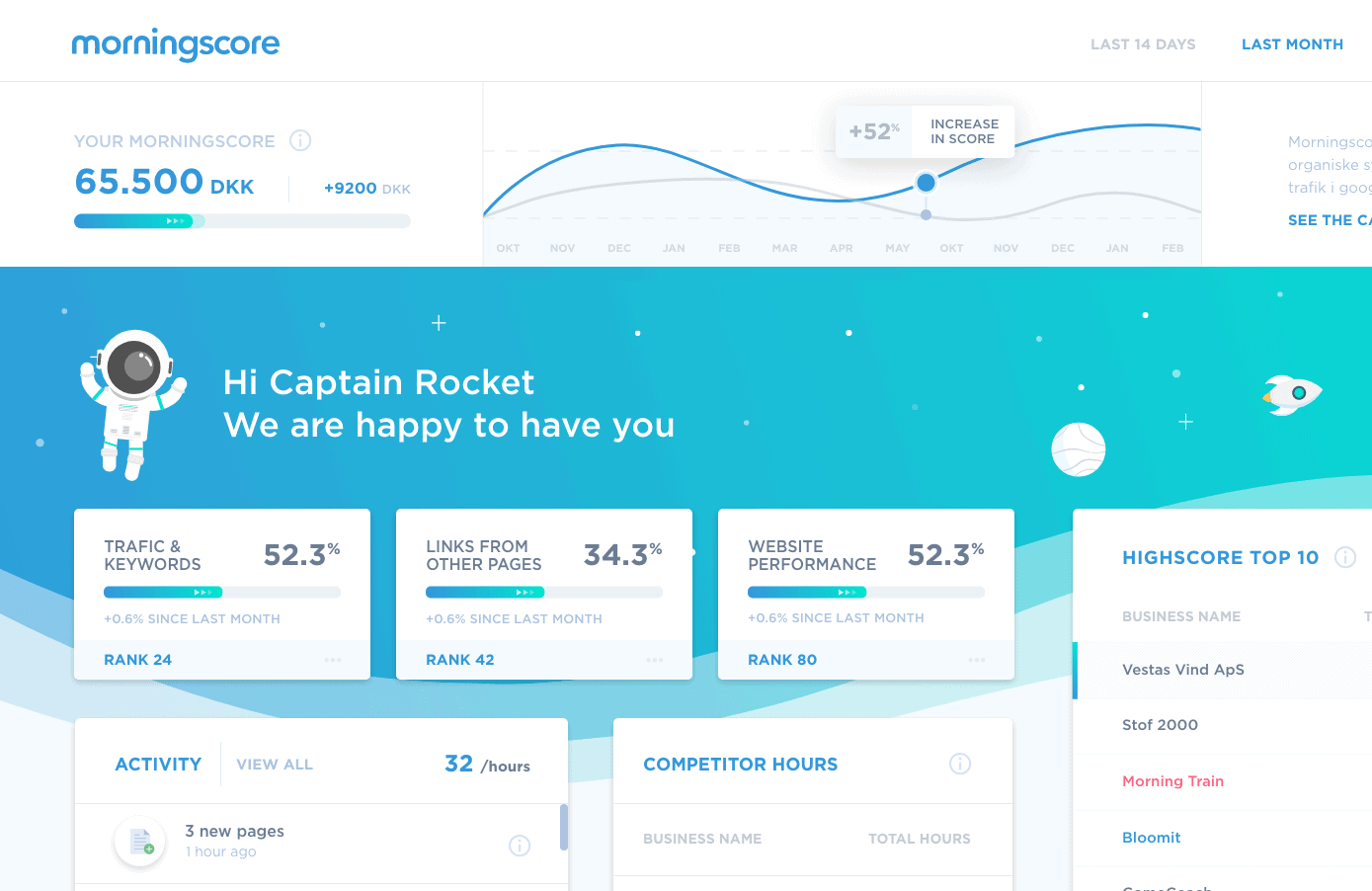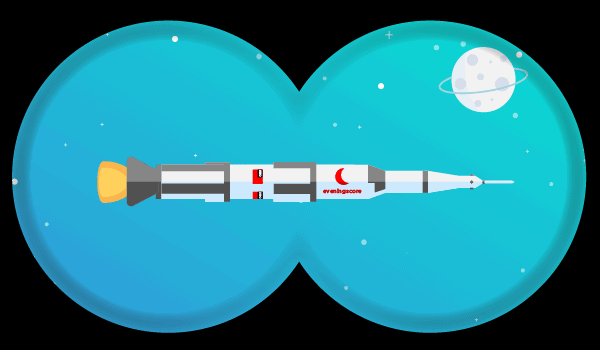 v2.3 Competitor Satellite
Release-date: Q1 2019
Several unknown spaceships have been spotted up here. It looks like they are trying to reach Mars before us. Luckily we have been promised data from a new satellite so we will know their every move very soon…
What becomes available:
More data on competitors
Are competitors taking market share from you?
What are they working on? (includes keywords, links, onsite)
New competitors are suggested based on this data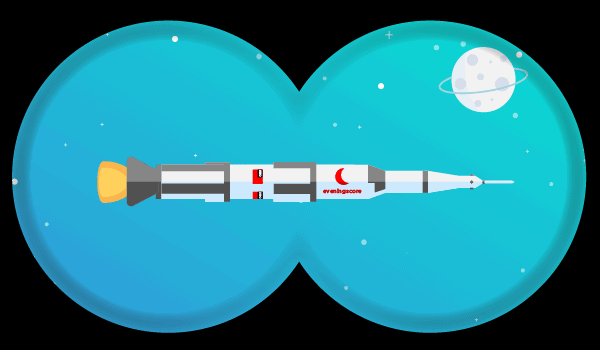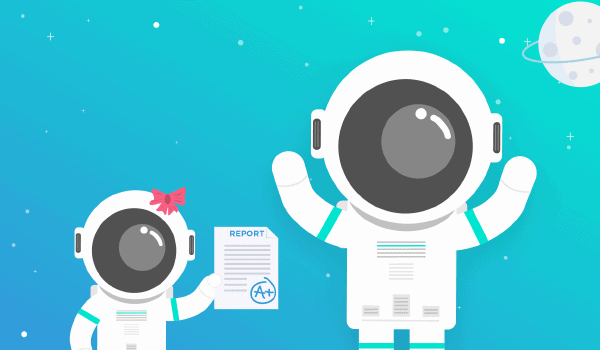 v2.4 Galactic Report
Release-date: Q2 2019
The central space station wants to know more about our progress on a running basis. Our current reports won't cut it so now the entire team is laser-focused on this task.
What becomes available:
Fully customize reports (including white-label)
choose between web, email, Excel or PDF reports