If you're like most SEO consultants, you:
Get a client meeting ✅
Meet happy and intrigued faces ready for your pitch ✅
Leave with confused faces "waiting for your email" ⚠️
Lose the client ❌
And you're left frustrating over why your clients never seem to understand SEO…
Stick with me for a second, the step-by-step guide is right around the corner. 😉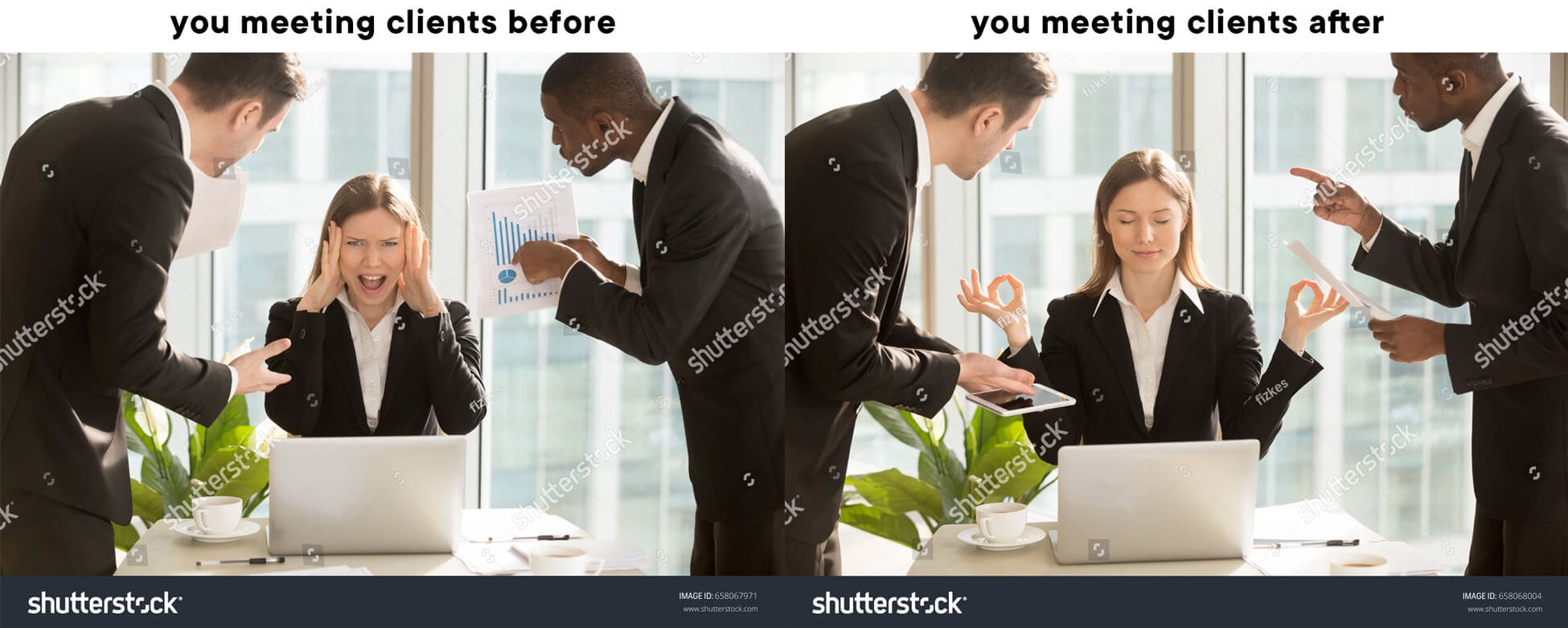 Actual representation of my journey. 😀
The problem here is not that you're not good at what you're doing.
The problem is that you're not speaking the language your clients do.
See, when you show up to meet with someone who runs a business, you start explaining how links, keywords, content, alt tags (and Google??) work.
You think that the more information you give them = the better decision they are going to make.
But the truth is, this isn't and never was their problem. They aren't talking to you to learn which keyword to focus on. They are talking to you because you can make them money! 💵
So normally now you'd hear me say "WELL… just show them where the money is then!"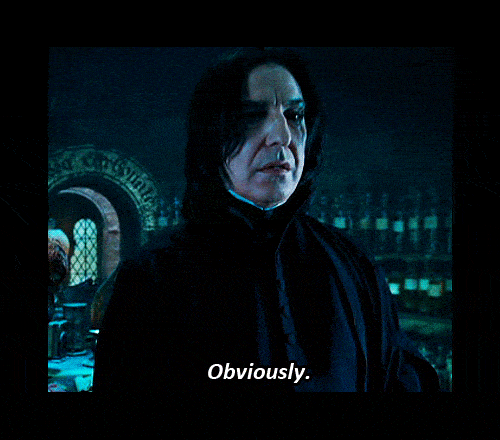 But not this time.
This time, I'll list the 3 most common things I make sure the guy or gal who calls the shots understands.
See, when I talk to, say, business owners, I make sure they understand that SEO is just another marketing channel – at the end of the day, it has to pay for itself.
I call it the PTR concept and it stands for Price/Time/ROI. 👇
1) Price
The point I'm trying to make here is that most of YOUR leads have at some point heard the phrase "SEO is free!".
So now you have to "defend" yourself as if you're stealing their hard-earned money for something they can "just do on the side for free".
But is it really free? 🤔
Here are a few things that I know for a fact are NOT free:
headhunting SEO talents
your own time
the plethora of SEO tools you should use
buying links/guest post opportunities
salaries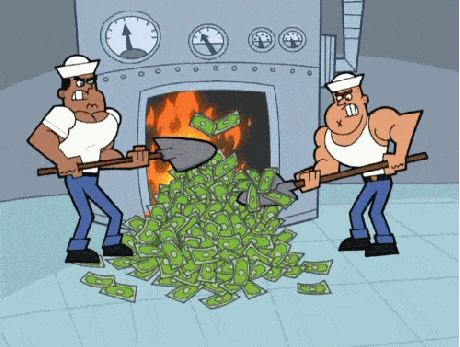 Not to mention the time and effort their marketing manager will have to put in if they decide to hire an in-house SEO/content marketer.
2) Time
Regardless of how good you are, SEO still takes time… There is really not much you can do to speed up the process.
And your clients have to understand that.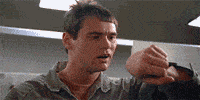 The idea is that most big companies can afford to have an internal team that optimizes everything thoroughly.
They can afford to not see any results in the next ~ 3-6 months.
Is your leads' business at that level?
Can they really afford to see results 6 months from now?
Challenge them.
They will like you for it.
3) ROI
Last but not least, let's talk about Return on Investment.
So let's be honest for a second.
Let's truly treat SEO as just another marketing channel – which it is.
Let's consider the fact that SEO has to make financial sense for the company.
For every $1 the company spends on SEO, they have to earn more than $1.
Or in other words, it has to have a positive ROI. 💲
Take a look at this infographic which breaks down the potential ROI from each marketing channel: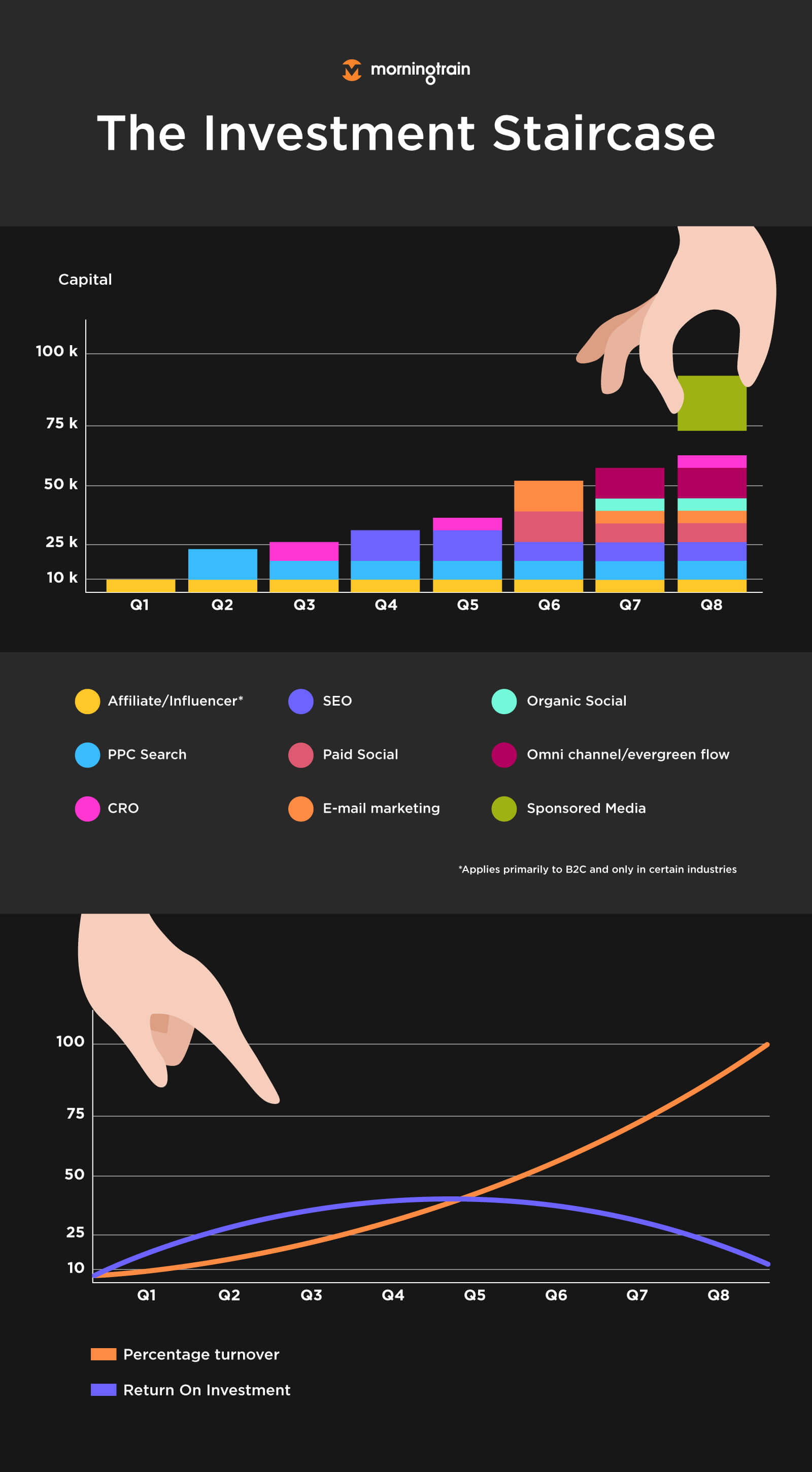 Translated from Morning Train's Investment Staircase blog post
As you can see in the infographic, there are different strategies to implement at the different company/product/marketing stages.
While it's true that the sooner you start with SEO, the sooner you will see results, that doesn't necessarily work out so well for everyone.
In some cases (primarily B2B, as seen from the infographic), it's much much harder to get a positive ROI from SEO — simply because your clients' products aren't something people are searching for.
If your client runs a burger joint, it's a very realistic idea to make them rank higher.
But if they sell a brand new high-ticket medical device to specialized hospitals, well, tough luck my friend — they will always be WAY better off doing sales.
Now, THIS is the language your clients use.
Tell them the truth, even if you have to say no to that specific project.
It's highly likely that the next time the business owner meets with colleagues from the branche and SEO pops up as a topic – you'll get yourself a sweet referral.
This is how you show them SEO can be (note: it says "can be", not "is") a non-zero sum game.
Show them if, what and how their returns would come. 📈
And here's exactly how you can do that. 👇
How to calculate SEO Potential?
Here's the nitty-gritty of how to calculate ROI on SEO (and here's a more informational post on that subject).
1. Show them high-potential keywords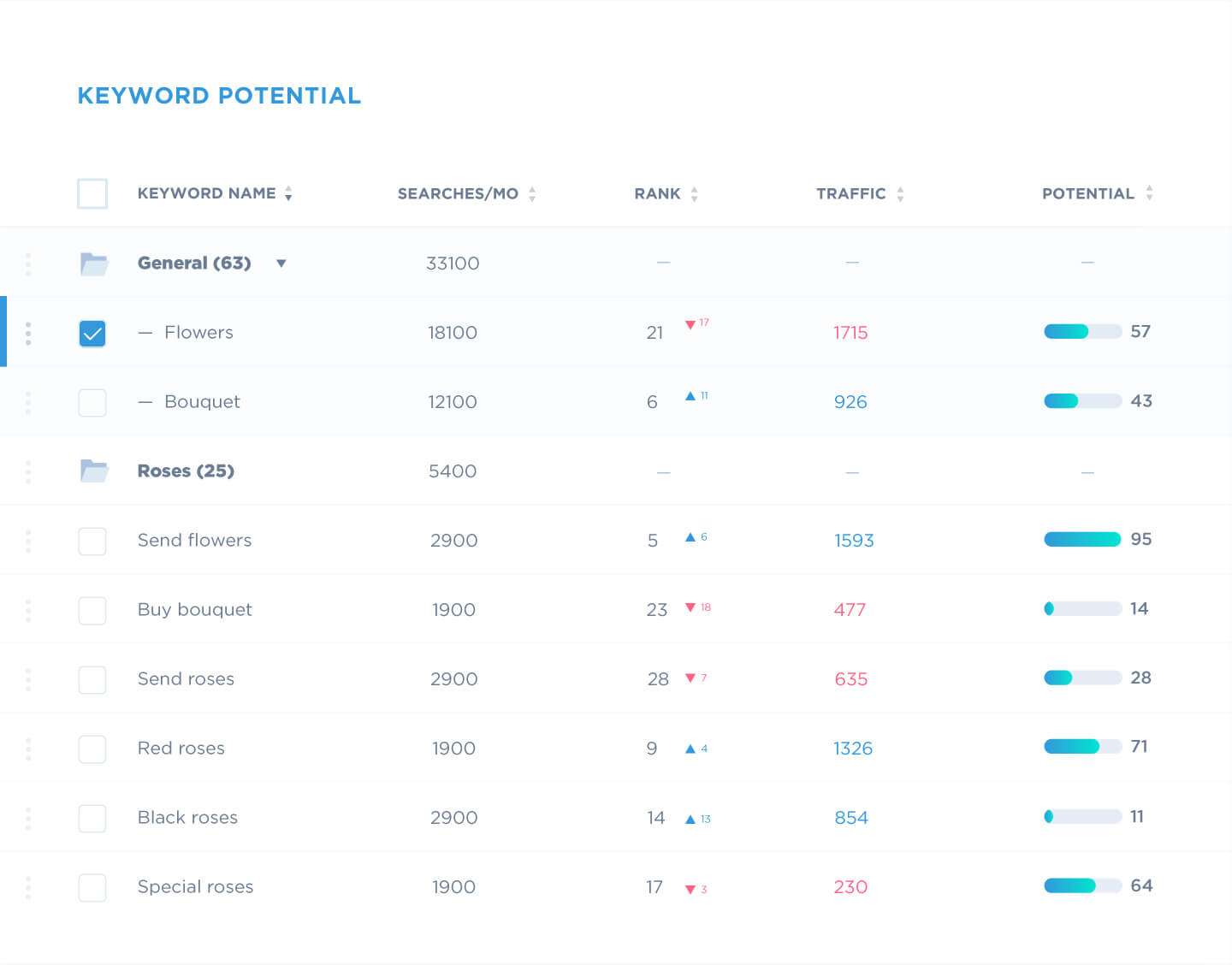 See, that's the really important part.
And once they get a feel of how pull marketing works, it's crucial you show them the keywords with the right search intent.
Explain the "funnel" – and when/how informational vs commercial keywords work.
Are you going to pull "cold" people from informational search and rely on email capture flows or remarketing?
Or are you targeting purchase-ready keywords for their important landing pages?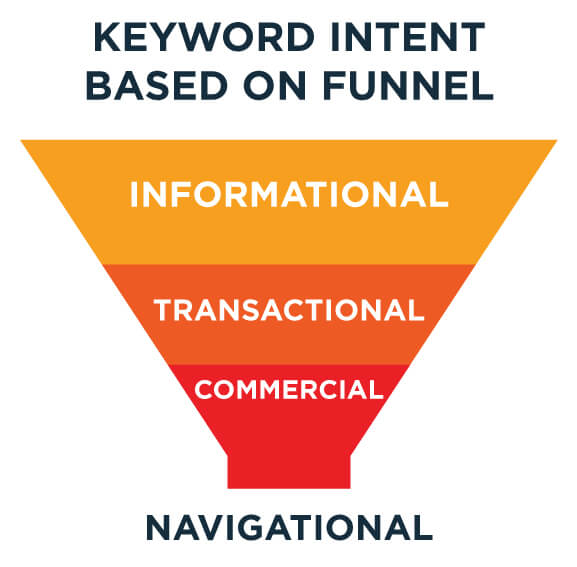 But the real problem here is that this means you have to invest some of your valuable time upfront for every potential client.
And I get it — you might have mixed feelings about it since you technically still haven't gotten anything out of the deal.
What if they take your keyword suggestions and run to some other SEO company?
Well, if they decide to go for your competitor from across the street, tough luck, I'll tell you that… You can't control everything.
But one thing that you can control which will tremendously help you is how much time you actually put upfront for the research phase.
So let me show you how you can research those keywords faster (read: reach out to more leads) and be more helpful (read: increase chances of a sale) simultaneously .
So, how do you do that (fast)?
The answer lies in looking at the paid/PPC competition for a given keyword.
*die-hard SEOs protesting loudly in the distance* ❌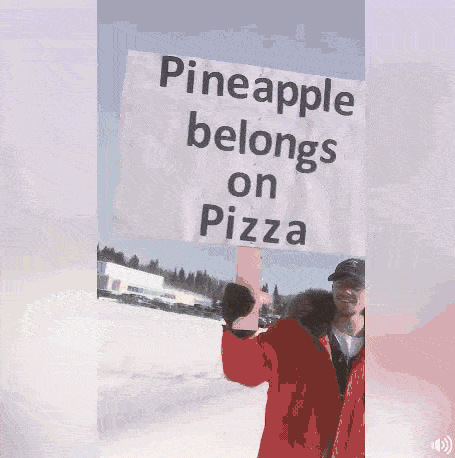 Hear me out.
The more competition a keyword has in Google Ads, the more valuable it is for advertisers.
And advertisers don't waste money on something that doesn't sell.
Additionally, once money enters into the equation, it gets much, much easier to calculate the real $ value even for informational traffic.
Now, as we said, finding the potential for those keywords can be time-consuming.
But I'm here to tell you – it really isn't.
Here's how to find the SEO potential for a keyword (or a whole site for that matter) in a few easy steps.
There are two ways you can check that potential:
🅰️ You can use my SEO Potential Calculator to check it manually in Excel
🅱️ Or you can once and for all automate that whole process with Morningscore
I'll show you exactly how below. 👇
Doing it manually using Excel
First things first. Get the spreadsheet calculator
Once open, duplicate the first Sheet/Tab – to compare Current and Desired Rank
Copy/Paste your keywords from Google Keyword Planner. You need:
Using your favorite tool (Morningscore *wink wink* 😋) check their current rank
Estimate the desired rank you'll get for your client (use competition/CPC as a guide)
Replace the current ranks with Desired ranks (this is why you need to duplicate the table)
Done! The Calculator will show you:

Traffic/Mo (%)
Traffic/Mo
Potential ROI (USD)

Download the ready-made spreadsheet to use the calculations. If you want this process automated, keep reading.
Automate the process in Morningscore
Log in to Morningscore (1 & 2). You'll have to register first, if you don't have an account.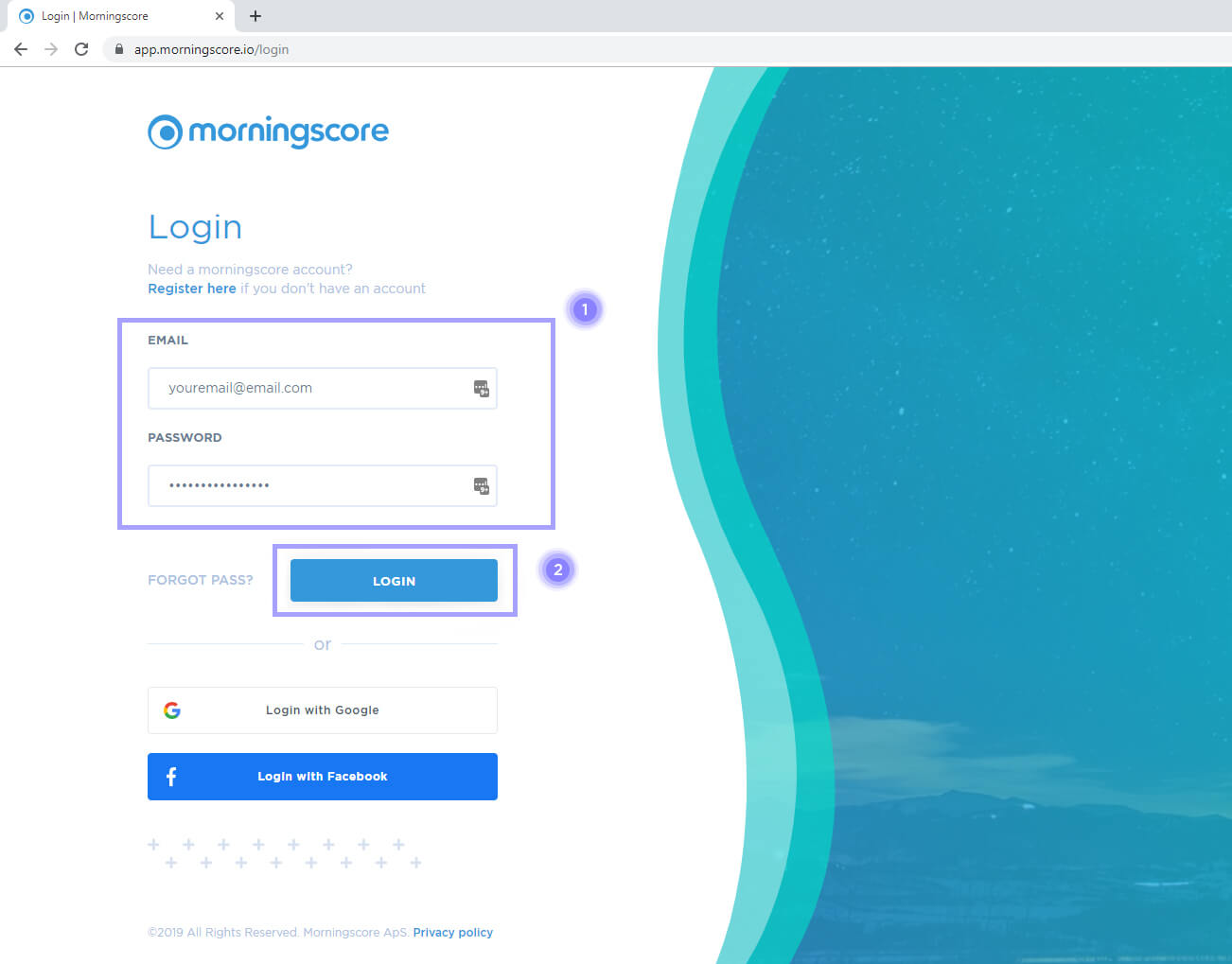 Click on the "Websites" icon (3)
Click on "Add/Remove websites" (4)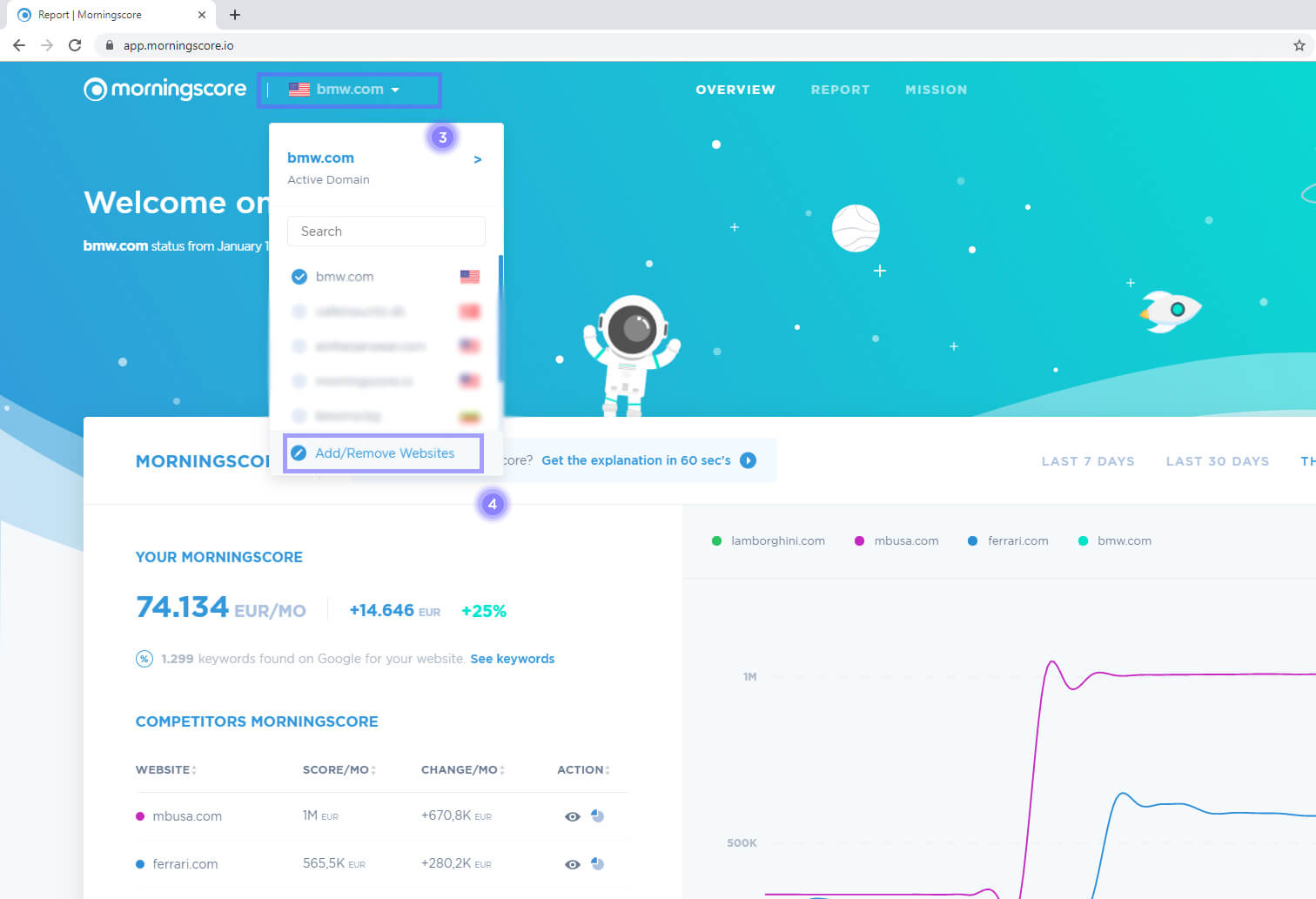 Enter the website and Google Target (5 &6)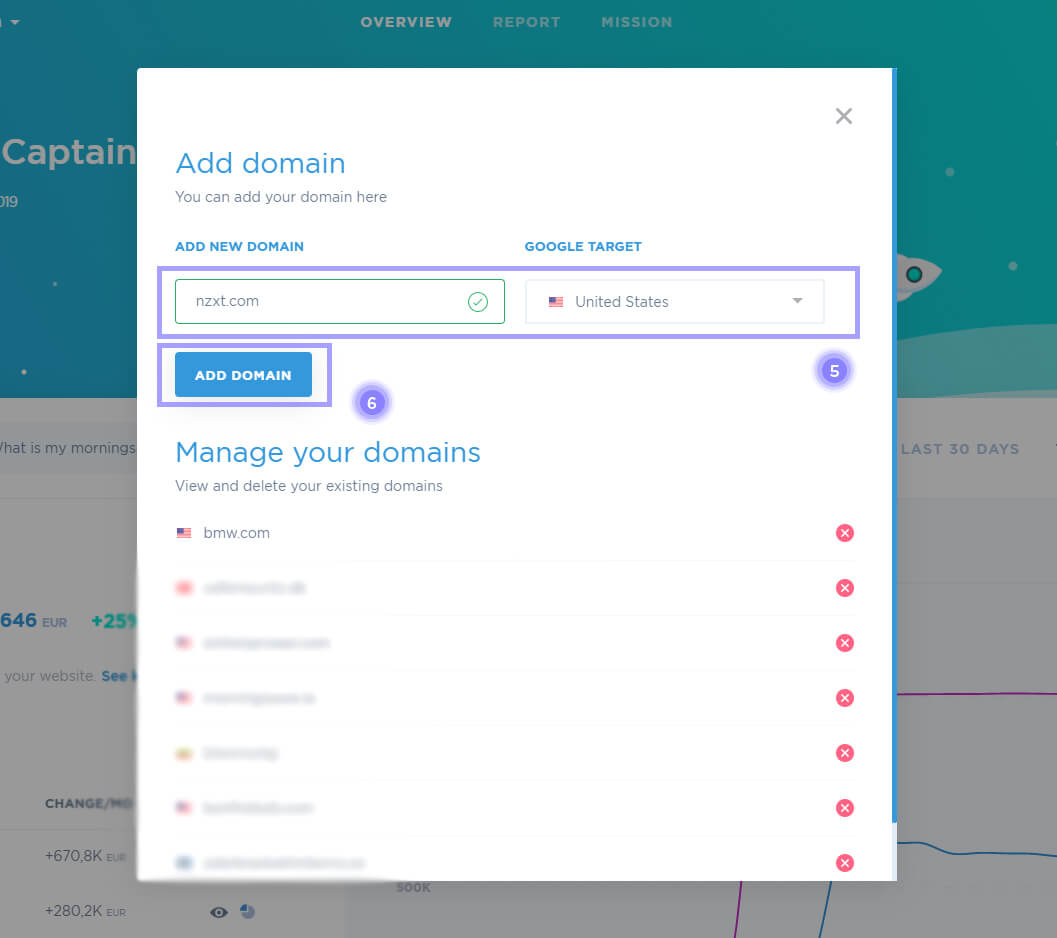 Done!
You can now see their SEO Potential under "Your Morningscore" (7).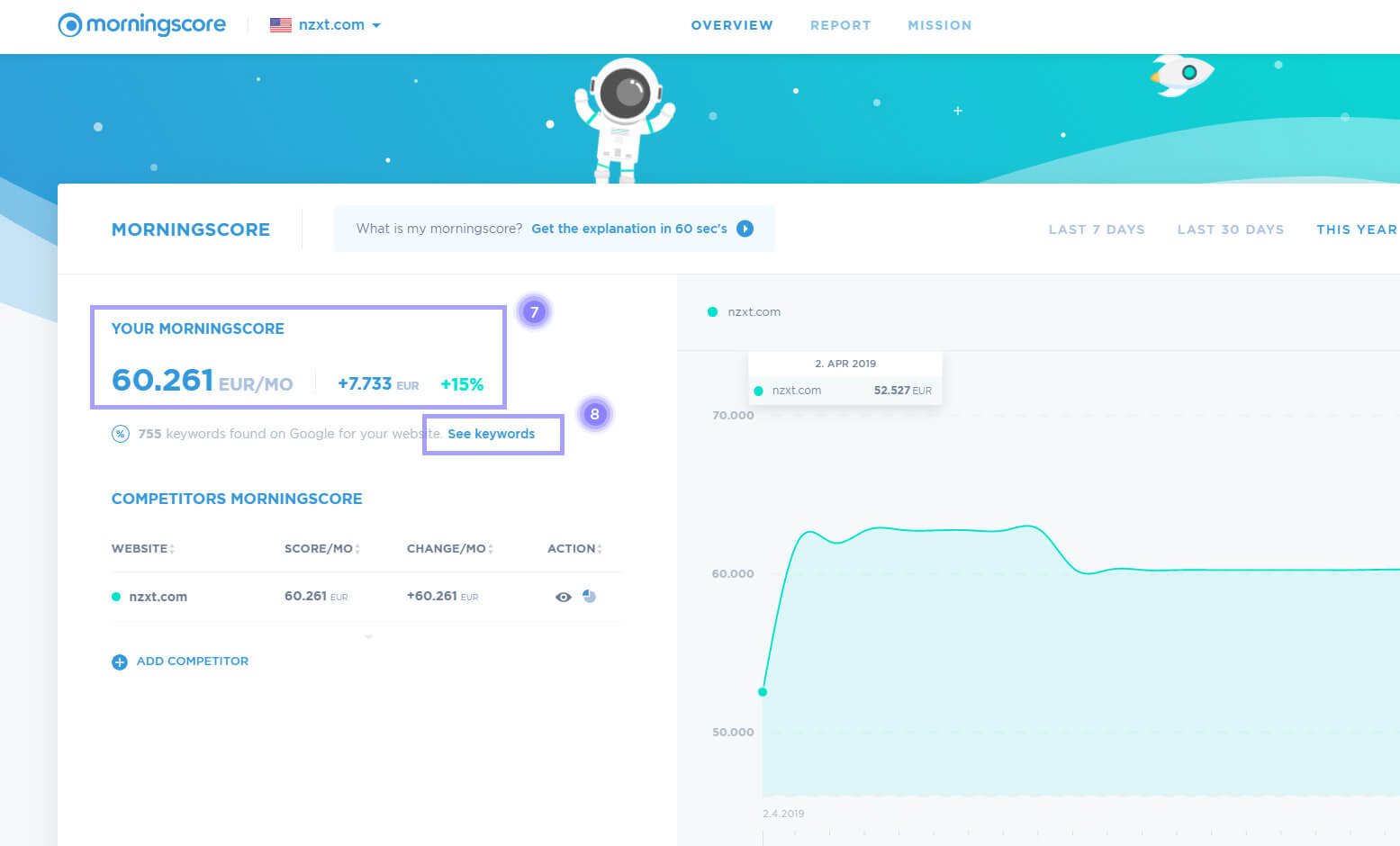 Here you can inspect all keywords (8) and how they contribute to the site's potential (9 & 10).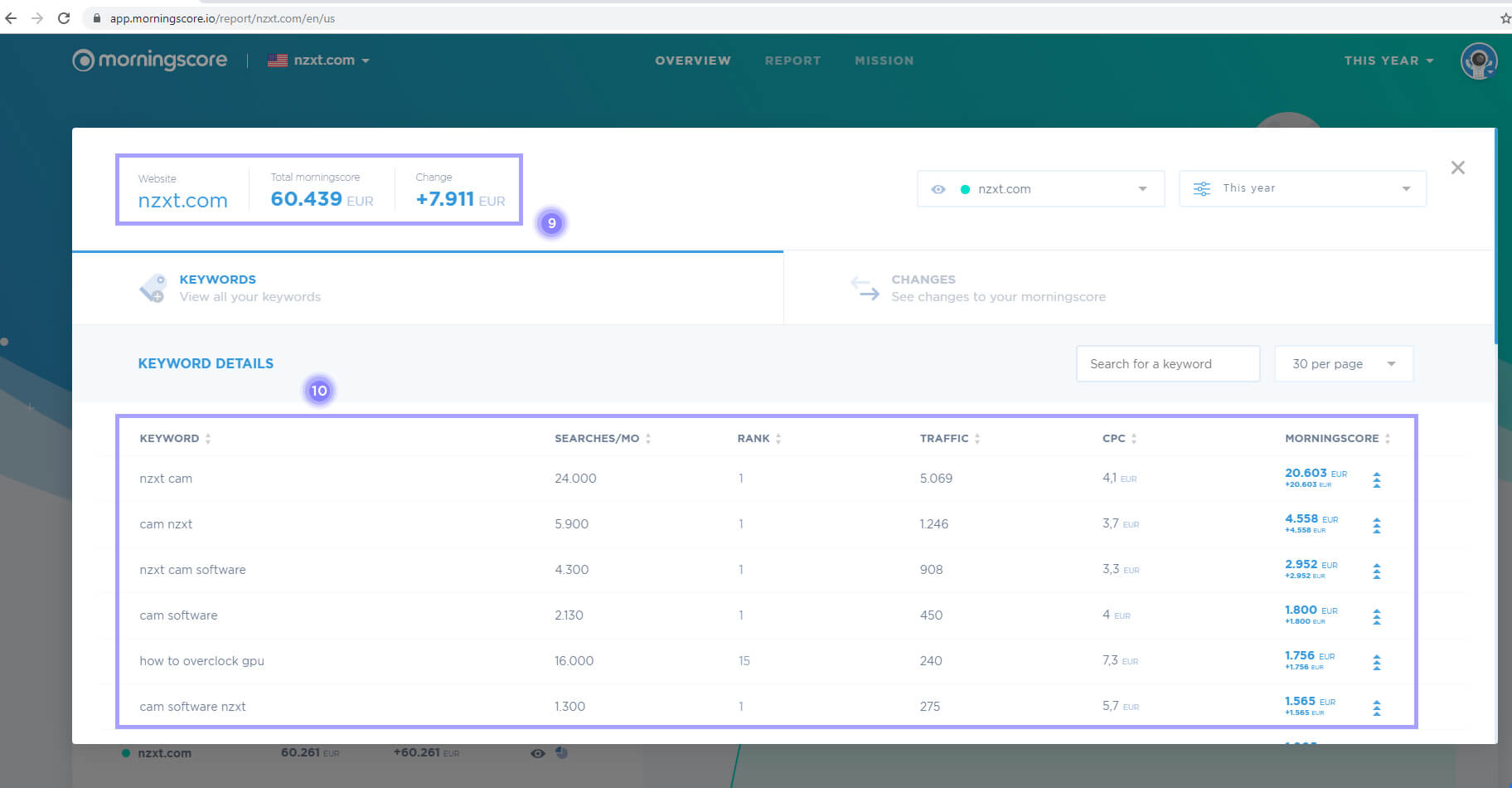 Don't have a Morningscore account yet?
Get one 100% free… (p.s. we don't even need your credit card)
2. Define conversions that relate to leads/sales
…and explain how you will drive traffic to them.
(Normally, you'd do that using Google Analytics. I'll put a link here once I make that guide. 😉 )
Essentially, you should already have a pretty good idea of all the metrics needed for this step.
Now, just follow the formula explained below to quickly estimate whether it makes sense financially.
Download the ready-made spreadsheet to use the calculations.
If you get 500 people a month and 3% of them convert for $5 each, that will be $75 in revenue (not profits).
Formula: 500 * 0.03 * 5 = $75

So with a profit margin of 30%, the end result for this traffic is $22.5 per month.
Formula: 75 * 0.3 = $22.5

Is it worth it for them? What is the "payback period" on their investment in you? Is it scaleable? Are there better things to do?
💡 PRO TIP: Stress-test your "funnels" – run them through the worst-case scenario to see if they still make sense (profit).
Clients LOOOVE this type of thinking.
3. Cross-reference keywords and landing pages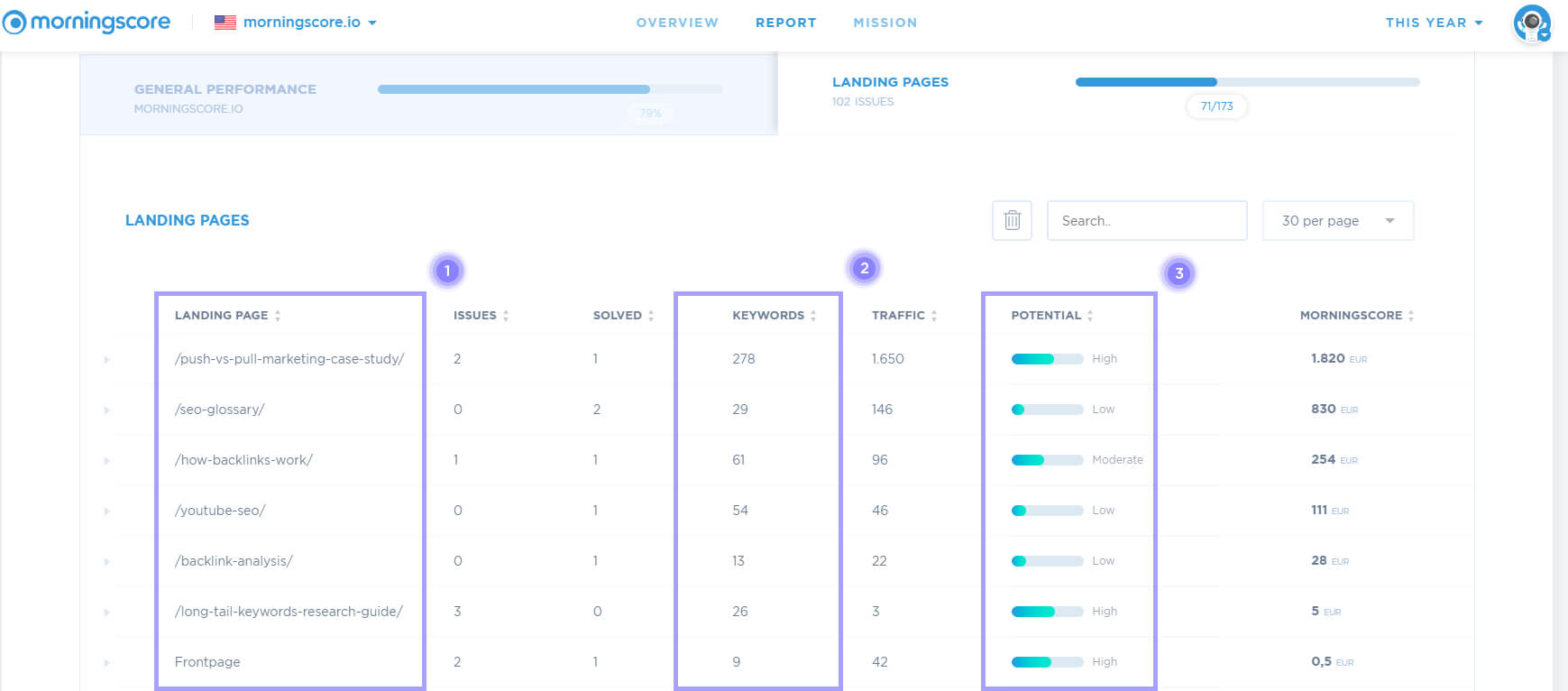 Simple in theory, but requires some time.
By finding all keywords a page ranks for, you can make better estimates and suggestions.
Why?
Doing that will help you estimate the POTENTIAL these pages have.
Finding more relevant keywords to target per page will ultimately help you increase the traffic.
Which is what we SEO folks are all about.
How?
You can still do this step manually, but to save yourself some hours I strongly recommend using a tool (like Morningscore, eh? 😉).
Find all the terms your client's website currently ranks for on each page and add them to the final ROI calculation.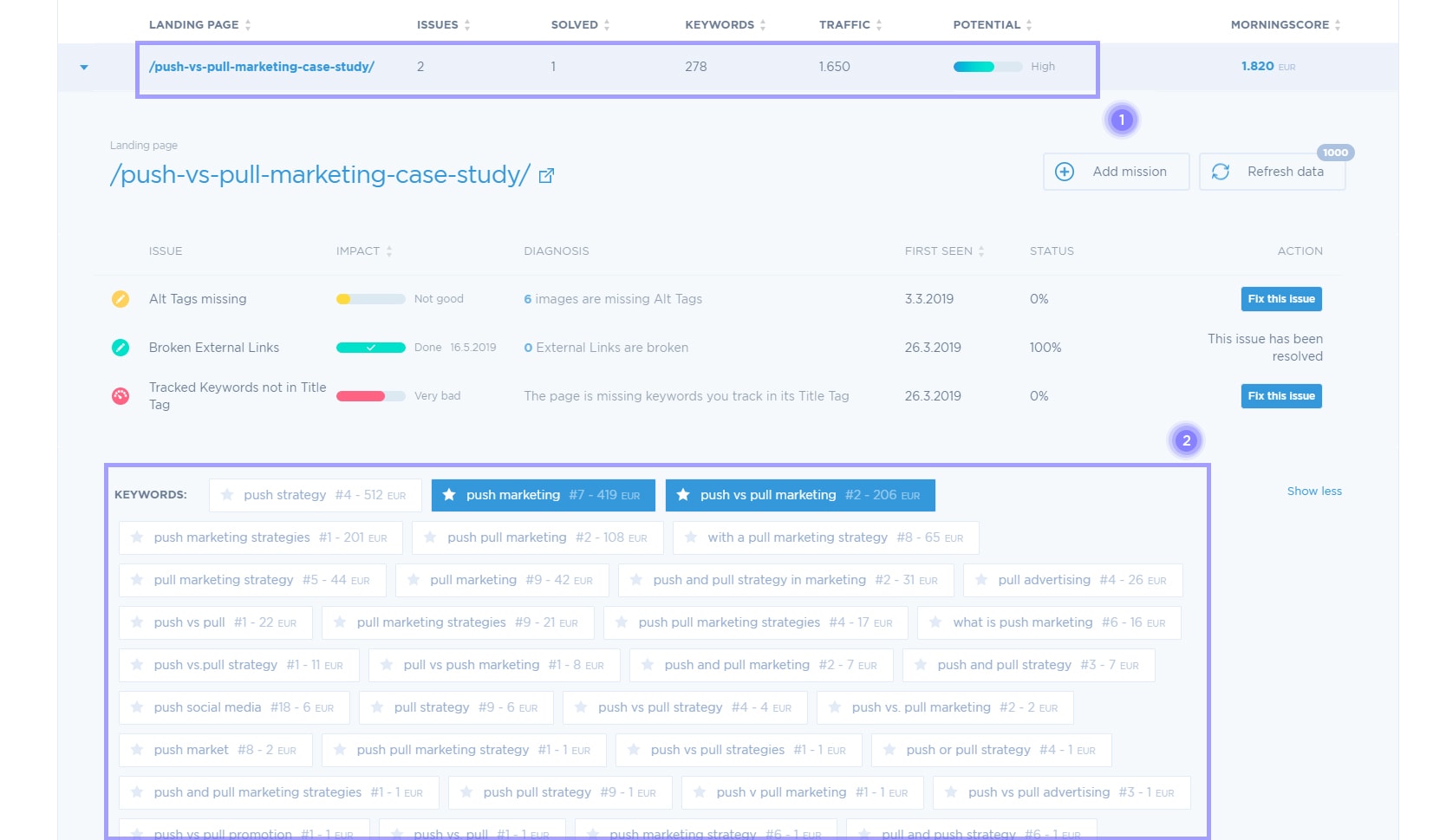 💡 PRO TIP: The other "easy" way to increase the Potential ROI is by doing conversion optimization.
A mere 1% increase in conversion can lead to a MASSIVE increase in revenue.
What's next?
So there you have it.
You can now measure your SEO results & KPIs in money/revenue.
You now think about SEO and business just like a business person would.
You will now be "judged" by how helpful you are to a company.
Interestingly enough, everything you saw can be done using just Excel and a free tool of your choice.
But, I hear what you're saying.
You don't have the time to do that for every single lead.
And I respect that.
This is precisely why we made Morningscore – a tool that quickly relates SEO to business.
Or like Rob Carter here put it:

Now it's up to you to apply what you just learned.
Over and out, captain!
/Martin